NIDDK Director's Update
Spring 2011
Commendations & Commencements
Congratulations
Dr. Howard A. Austin III, an NIDDK intramural researcher in the Kidney Disease Section, and the dialysis staff, who received an NIH Clinical Center 2010 Director's Award for their excellence in nephrology specialty care to Clinical Center patients.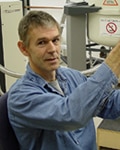 Dr. Adriaan Bax, an NIDDK intramural researcher in the Biophysical Nuclear Magnetic Resonance Spectroscopy Section, who will receive the 2011 Pittsburgh Spectroscopy Award from the Spectroscopy Society of Pittsburgh for outstanding contributions to the field of spectroscopy.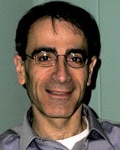 Dr. Marius Clore, chief of the intramural NIDDK Protein Nuclear Magnetic Resonance Section in the Laboratory of Chemical Physics, who will receive the Hillebrand Prize—which honors scientists who have made original contributions to chemistry—from the Washington, D.C., section of the American Chemical Society.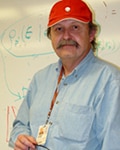 Dr. Atilla Szabo, an NIDDK intramural researcher in the Theoretical Biophysical Chemistry Section, who received the Biophysical Society Founder's Award, given to scientists for outstanding achievement in biophysics.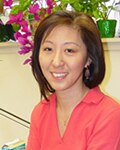 Dr. Wei Yang, an NIDDK intramural researcher in the Section on Molecular Structure, who has been awarded the Dorothy Crowfoot Hodgkin Award from the Protein Society for exceptional contributions in protein science. She will receive the award at a symposium in Stockholm, Sweden, in May.
Welcome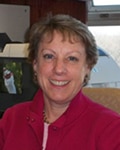 Janice Balin as the new director of the NIDDK Workforce, Development, and Planning Branch. She has worked at NIH for 20 years as a personnel and human resources specialist, including the past four years as a workforce resources specialist in NIDDK.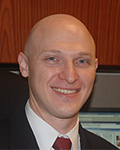 Dr. Michael Grey as the new director of the gastrointestinal transport and absorption program in NIDDK's Division of Digestive Diseases and Nutrition. He manages grants aimed at advancing research on nutrient digestion, absorption and transport in the gastrointestinal tract, as well as the development, structure and function of the intestinal tract in health and disease. Previously, Grey was a health science policy analyst in NIDDK's Office of Scientific Program and Policy Analysis.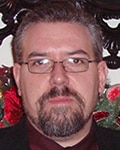 Dr. Aaron Pawlyk as the program director for pharmacogenomics within the NIDDK Division of Diabetes, Endocrinology, and Metabolic Diseases. The creation of the position and the new program reflect the increasing importance NIDDK places on pharmacogenetics research. Previously, Pawlyk served as director of pharmacology at ALS Biopharma, as an adjunct professor of pharmacology and physiology at Drexel University College of Medicine and as an associate professor of pharmacology at the Pennsylvania Drug Discovery Institute.
Melanie Reagan became the chief of the NIDDK Extramural Administrative Management Branch, starting the position in February. Previously, she served as the NIH Clinical Center's administrative officer for the Critical Care Medicine Department.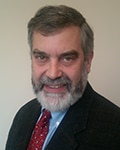 Dr. Marc Reitman became chief of the intramural Diabetes, Endocrinology, and Obesity Branch, which is merged from the former Diabetes Branch and Clinical Endocrinology Branch. He started his position in January. Previously, he was director of clinical research at Merck Research Laboratories and had earlier been a principal investigator in NIDDK's intramural program.

Aliecia Shepherd became the program analyst for the extramural NIDDK Division of Kidney, Urologic, and Hematologic Diseases. Previously, she was an extramural support assistant assigned to the division by the NIH Office of the Director. Before coming to NIH, Shepherd served as a staff associate for the National League of Cities.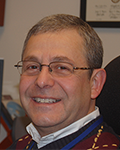 Dr. Averell H. Sherker became scientific advisor for viral hepatitis and liver diseases in NIDDK's Liver Disease Research Branch in the Division of Digestive Diseases and Nutrition. He previously directed the Center for Liver Diseases at Washington Hospital Center and hepatology research at McGill University. In addition, he was attending physician in the Liver Transplantation Program at Georgetown University Hospital and continues as associate professor of clinical medicine at Georgetown University School of Medicine.
A fond farewell
Jane Schriver, the director of the NIDDK Workforce, Development, and Planning Branch, retired from NIH service in December after more than 36 years, the last eight of them in NIDDK.
In Memoriam
Dr. Dale Benos, chairman of the University of Alabama at Birmingham's Department of Physiology and Biophysics, died in October 2010. Among many contributions to NIH, he was a member of eight NIH special study sections. Internationally recognized in the fields of physiology and biophysics, he was continuously funded by NIH since 1976 and served as the principal investigator for 19 individual research grants over the years.
Dr. Alan Gewirtz, the Willard Robinson Professor of Hematology-Oncology at the University of Pennsylvania School of Medicine, died in November 2010. He was director of an NIDDK T32 Institutional Training grant for 12 years and a tireless advocate for basic science research and for promoting the careers of young scientists. He was distinguished in the field of hematopoiesis.
Dr. Mark Pescovitz, professor of surgery and professor of microbiology and immunology at the Indiana University School of Medicine, died in December 2010. He led a clinical trial on rituximab, a drug that may preserve the function of insulin-producing beta cells in people with newly diagnosed type 1 diabetes, as part of NIDDK's Type I Diabetes TrialNet.