NIDDK Director's Update
Fall 2014
Health Information Updates
Celiac Disease Awareness Campaign commemorates eighth anniversary
This year marks the eighth anniversary of the NIDDK-led Celiac Disease Awareness Campaign. As many as 2 million Americans may have celiac disease, but most don't know it. Celiac disease runs in families and can affect both adults and children. The disease triggers an abnormal immune response to gluten—a protein in wheat, rye and barley—which can damage the small intestine and interfere with absorption of nutrients from food. Recognizing celiac disease can be difficult because some of its symptoms are similar to those of other diseases. However, blood tests are available to help diagnose the disease.
The campaign offers science-based fact sheets, booklets and tools for health professionals, along with NIH research information and resources from professional and voluntary organizations. The campaign's e-newsletter, Celiac Disease Research and News, informs subscribers about new developments in celiac disease research, diagnosis and treatment, including following a gluten-free diet.
The campaign stems from consensus recommendations of an independent panel of experts convened by the NIH to assess current diagnosis, treatment and management of the disease. Developed by the NIDDK in coordination with professional and voluntary organizations, the campaign promotes earlier diagnosis and better outcomes for people with celiac disease by heightening awareness among health professionals and the public.
NKDEP expands its Hispanic outreach initiative
Since 2000, the number of Hispanics with kidney failure has increased by more than 70 percent, due in large part to the growing rate of type 2 diabetes in this population. Yet, few educational programs and materials about kidney disease are available in Spanish for Hispanic and Latino audiences in the United States.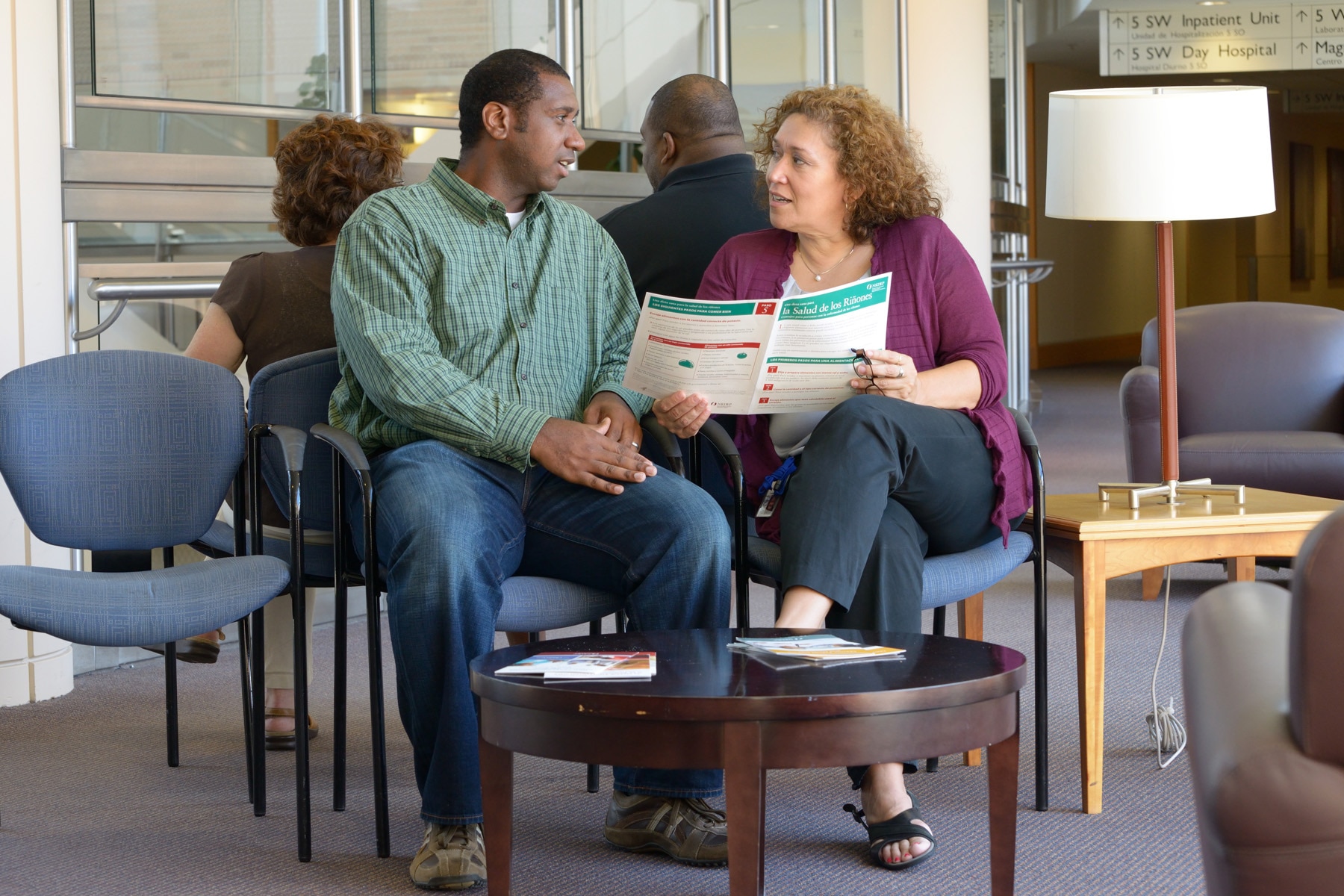 "The National Kidney Disease Education Program identified an unmet need for educational materials on chronic kidney disease for Hispanics, a population with a growing burden of diabetes and its complications," said NKDEP Director Dr. Andrew S. Narva.
To address the burden of kidney disease among Hispanics, NKDEP has developed an initiative: "Riñones, Tesoros. Cuídalos" ("Kidneys, Treasures. Take Care of Them."). The initiative's resources include educational materials in Spanish, broadcast interviews and online posts on Spanish-language outlets, an online Spanish-language newsletter and an educational program for use by community health workers, called promotores. The promotores materials include a bilingual training manual and flipchart to use during class sessions.
NKDEP recently concluded a pilot study of the promotores program in Los Angeles and New York City to measure the ability of promotores to conduct educational sessions on chronic kidney disease (CKD) and the materials' effectiveness for educating Hispanics about kidney disease and encouraging kidney-protective behaviors. The study documented an eageness in the community to lean about CKD and evidence that promotores are effective in delivering the program. Both promotores and their clients with diabetes gained knowledge through participation. In addition, some clients were motivated to see a health care provider about their kidney health. Using the results of the study, NKDEP will revise program materials as needed before making them available at the end of 2014.
Lean more about NKDEP and its resources.
NDEP resources support improved care for patients with or at risk for diabetes
The National Diabetes Education Program (NDEP)—a joint effort of the NIH and the Centers for Disease Control and Prevention—recently updated a toolkit and created a webpage to support people with diabetes and those who provide them care.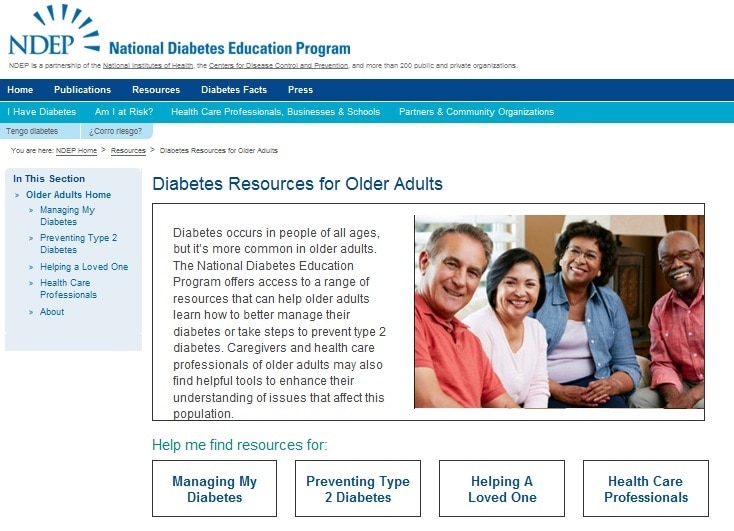 Updated: Pharmacy, Podiatry, Optometry, and Dentistry ToolKit
Too many people with diabetes are not effectively managing their medications or getting the necessary annual foot, eye and oral exams. The NDEP has updated its Working Together to Manage Diabetes: A Toolkit for Pharmacy, Podiatry, Optometry, and Dentistry (PPOD)(PDF, 1.11 MB) toolkit to empower pharmacists, podiatrists, optometrists, dentists and other providers to deliver more integrated care for patients with or at risk for diabetes. This toolkit includes a comprehensive and easy-to-use guide, evidence-based education materials and a customizable presentation.
New: Diabetes Resources for Older Adults Webpage
The NDEP's Diabetes Resources for Older Adults page features a collection of resources designed to help older adults lean about diabetes management and type 2 diabetes prevention. The tools may also help caregivers and health care professionals enhance older adults' understanding of issues that affect this population. The page includes resources from the NDEP and other federal and non-federal health information sources. Resources are reviewed by independent experts on diabetes care for older adults.
Find more resources from the NDEP.