NIDDK Director's Update
Fall 2015
Commendations & Commencements
Congratulations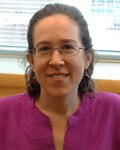 Dr. Rebecca Brown of NIDDK's intramural Diabetes, Endocrinology, and Obesity Branch has been named a Lasker Clinical Research Scholar and is now the first-ever NIDDK Lasker Awardee Clinical Tenure-Track Investigator. The prestigious Lasker program supports a small number of exceptional clinical researchers in the early stages of their careers to promote their development as independent investigators. Brown's award acknowledges her research on rare disorders of extreme insulin resistance such as lipodystrophy and advances in understanding the mechanisms of action of the hormone leptin.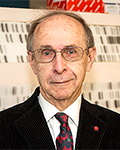 Dr. Ted Friedmann, former NIDDK investigator and current professor in the Department of Pediatrics at the University of California San Diego, was named a co-recipient of the 2015 Japan Prize for Medical Science and Medicinal Science, a prestigious international award honoring laureates for original and outstanding contributions in science and technology. The award recognizes Friedmann's pioneering research and role in the development of gene therapy since the 1960s.
Several NIDDK staff won NIH Director's Awards. An individual NIH Director's Award went to two intramural staff:
 Lois Jones for her outstanding contribution for the people of the Gila River Indian Community.
 Dr. Frederick Dyda for his outstanding research achievement in understanding protein-nucleic acid structure/function related to DNA recombination and transposition.
Several NIDDK staff were also named in group awards, including:
Drs. Guillermo Arreaza-Rubin, Jill Carrington, Michael Flessner, Sheryl Sato and Jose Serrano for the NIH Microphysiological Systems (Tissue Chip) Program Project Team
Michael Davis and Dr. Elisavet Serti for the NIH Ebola Patient Care Response Team
Dr. Sandeep Dayal for the Sexual and Gender Minority (SGM) Research Coordinating Committee
Kathy Kranzfelder for the Leaders of the Accelerating Medicines Initiative
Dr. Catherine McKeon for the Genetic Association Information Network Data Access Committee
Welcome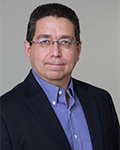 Dr. Charles Niebylski became director of the NIDDK Technology Advancement Office (TAO). He was TAO's senior intellectual property advisor from 2011 to 2013 until joining NIH's National Center for Advancing Translational Sciences as strategic alliances manager. In addition to his experience as a biotech patent attorney, Niebylski has worked as a bench scientist in basic, applied and clinical research. As TAO director, he will collaborate with NIDDK scientists and senior management to identify new technologies and strategies for advancing the institute's assets.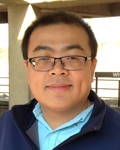 Dr. Jinwei Zhang joined the intramural NIDDK Laboratory of Molecular Biology in August as a Stadtman tenure-track investigator. His research will focus on gaining a structural and mechanistic understanding of cellular and viral noncoding RNAs and their associated ribonucleoprotein complexes involved in gene regulation and human diseases. Before joining NIDDK, Zhang was a postdoctoral fellow in the intramural RNA Biophysics and Cellular Physiology laboratory of NIH's National Heart, Lung, and Blood Institute.
A Fond Farewell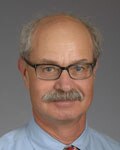 Dr. Ronald Margolis is retiring in September after more than 25 years in NIDDK.  He began his NIDDK career after fellowships at the University of Virginia and serving as a professor at the Howard University Cancer Center. Within NIDDK he serves as program director for the Nuclear Receptor Signaling Program in NIDDK's Division of Diabetes, Endocrinology and Metabolic Diseases. Margolis is recognized throughout NIH for his expertise guiding research using Big Data, including serving on the NIH's Big Data To Knowledge Executive Committee, co-leading the BD2K Data Discovery Index and the Common Fund's Illuminating the Druggable Genome project and serving as project scientist on the Nuclear Receptor Signaling Atlas initiative and the NIDDK Information Network, among many other roles.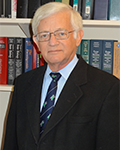 Dr. Stephen Marx is leaving NIDDK after more than four decades. Following his residency in Massachusetts General Hospital, he started his career at NIDDK as a commissioned officer in the U.S. Public Health Service in 1970. He is currently chief of the Genetics and Endocrinology Section in NIDDK's intramural Metabolic Diseases Branch. He and his team study familial hyperparathyroidism, including multiple endocrine neoplasia type I (MEN1) and familial hypocalciuric hypercalcemia. Marx's work on MEN1 led to his being named the keynote speaker and Jacob Erdheim Honorary Lecturer for the 14th International Workshop on Multiple Endocrine Neoplasia in 2014. He will deliver the Annual Henry Friesen Plenary Lecture for the Canadian Society of Endocrinology in December.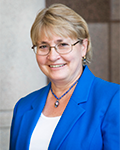 Dr. Judith Podskalny retired in May after more than 40 years of service at NIDDK. She began her NIDDK career as a research technician in the intramural Pediatric Metabolism Branch before moving to the Diabetes Branch. While there, she earned her doctorate and co-authored more than 30 scientific articles. Podskalny then served as a scientific review officer in the NIDDK Review Branch, prior to becoming a program official in NIDDK's Division of Digestive Diseases and Nutrition (DDN). She has become iconic in her role as program director for the Career Development and Research Fellowship programs in DDN. Podskalny was also responsible for trans-NIDDK medical student training and represented NIDDK on the NIH Training Advisory Committee. She was also program director for the Digestive Diseases Centers Programs. Podskalny is widely recognized as an extraordinarily dedicated and talented administrator.