NIDDK Director's Update
Fall 2017
Commendations & Commencements
Congratulations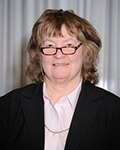 Dr. Sharon Anderson, a former NIDDK Advisory Council member on the Kidney, Urologic, and Hematologic Diseases subcouncil, was named dean of the Oregon Health and Science University (OHSU) School of Medicine as of July 5. She will also serve as executive vice president of OHSU. Since March 2015, she chaired the Department of Medicine, after serving as interim chair. Previously, she was chief of medical service at VA Portland Health Care System, where she maintains a staff appointment.
Dr. Jeffrey Kopp, chief of the intramural NIDDK Kidney Diseases Branch, was awarded the American Society of Nephrology 2017 Michelle P. Winn Endowed Lectureship, to be presented at ASN Kidney Week 2017 in New Orleans in November. Kopp, who leads a translational research group studying focal segmental glomerulosclerosis and related podocyte diseases, will speak on APOL1 kidney risk alleles and the podocyte.
Dr. Tracy Rankin became deputy director of clinical research in NIDDK's Division of Kidney, Urologic, and Hematologic Diseases in July. She is director of Career Development and Training for Kidney and Urologic Diseases, and oversees a portfolio that includes Career Development (K) Awards, Individual National Research Service Awards (F), and Institutional Research Service (T32) awards in renal disease and urology. Rankin joined NIH in 1994 as a staff fellow and was a program officer in NICHD until joining NIDDK in 2008. Editor's note: Learn more about Rankin in our "Getting to know" feature in this issue.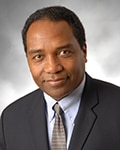 Editor's Note: NIDDK Director Dr. Griffin P. Rodgers received a 2017 Scroll of Merit from the National Medical Association in July. The award honors Rodgers' commitment "to promote and advance the art and science for people of African descent through education, advocacy, and health policy to promote health and wellness, eliminate health disparities, and sustain physician viability."
Several NIDDK staff won NIH Director's Awards, presented September 1.
An individual NIH Director's Award went to NIDDK staff member:
Dr. Kenneth Jacobson for original and high impact research in medicinal chemistry, including the discovery of drugs in clinical trials
Several NIDDK staff were also named in group awards, including:
Drs. Pamela Thornton, James Hyde, and Rob Rivers for the Diversity Program Consortium (DPC) Team, in recognition of exceptional collaborative efforts to establish the Diversity Program Consortium.
Andrea Brush for the NIH-NIH EPMAP Administrative Board Members, for leading the implementation of ePMAP across the NIH, supported by the NHLBI technical team.
Christine Densmore and Dr. Daniel Gossett for the Trans-NIH Small Business Outreach and Commercialization Collaboration Group, for leadership, innovative problem-solving, and dedication to enhancing diversity and the return on public investment in research and development by small business awardees.
Jeffrey Weiner and Morgan Ribar, for the NIH Fitara Working Group, for exceptional leadership and resourcefulness in coordinating NIH's implementation of the Federal Information Technology Acquisition Reform Act.
Dr. Jennie Larkin for the Trans-omics For Precision Medicine (TOP-Med) and Data Commons Pilot Program, for scientific innovation and leadership in leading vanguard data-sharing pilot.
Tim Kerns for the OMB M-16-02 Implementation Workgroup, in recognition for developing and delivering a successful response to the initial requirements of OMB's desktop and laptop category management policy, M-16-02.
Welcome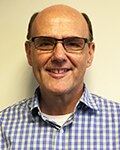 Dr. Henry Burch joined NIDDK's Division of Diabetes, Endocrinology, and Metabolic Diseases to serve as program manager for diabetes and thyroid grants. He comes to NIDDK after more than 20 years at Walter Reed National Military Medical Center (formerly Walter Reed Army Medical Center), where he served for 11 years as chief of the Endocrinology, Diabetes, and Metabolism Service, as well as chair of the Endocrinology Division at the Uniformed Services University of the Health Sciences, and for seven years as the endocrinology consultant to the U.S. Army Surgeon General. Burch's clinical and research focus has been on thyroid disorders, and he served on the American Thyroid Association Hyperthyroidism Practice Guidelines Committee in 2011 and 2016.
A Fond Farewell
Dr. Christine Hunter became deputy director of the NIH Office of Behavioral and Social Sciences Research, starting in August. A clinical psychologist, Hunter joined NIDDK in 2006 and served as director of behavioral research in the NIDDK Division of Diabetes, Endocrinology and Metabolic Diseases. Among her accomplishments, she developed and led the NIDDK Centers for Diabetes Translation Research and fostered multiple new areas of behavioral research relevant to obesity and diabetes. Prior to joining NIDDK, Hunter served in the U.S. Air Force and was chief of the Air Force Substance Abuse Program Development.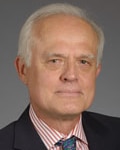 Dr. John W. Kusek, senior scientific advisor in the NIDDK Division of Kidney, Urologic, and Hematologic Diseases, retired in September after nearly 34 years at NIH. In 1983, Kusek joined the National Heart, Lung, and Blood Institute as a program director of the Division of Lung Diseases, moving to NIDDK in 1989, where he managed epidemiological studies and clinical trials in urology and chronic kidney disease (CKD). At NIDDK, he served as project scientist for the first two of the Institute's large-scale clinical trials in CKD and urology: The Modification of Diet in Renal Disease Study and the Medical Therapy of Prostate Symptoms multicenter study. Since 2000, he served as project scientist for the Chronic Renal Insufficiency Cohort Study and for many collaborative study groups focused on interstitial cystitis, chronic prostatitis, and hemodialysis vascular access. Kusek received multiple NIH and NIDDK Director's Awards for his work.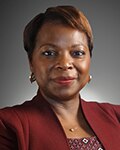 Dr. Marva Moxey-Mims became chief of nephrology at Children's National Health System in Washington, D.C., starting in July. A pediatric nephrologist, Moxey-Mims joined NIDDK in 2002 as director of the pediatric nephrology and renal centers programs in the Division of Kidney, Urologic, and Hematologic Diseases, and became deputy division director for clinical science in 2008. Among her responsibilities, she initiated and oversaw research programs including the Chronic Kidney Disease in Children study and the Randomized Intervention for Children with Vesicoureteral Reflux trial. Moxey-Mims also managed KUH's small business grants for kidney research. Prior to joining NIDDK, she served as a nephrologist at FDA, and previously as a staff nephrologist at Children's National. Moxey-Mims received several NIDDK Director's Awards for her work.
In Memoriam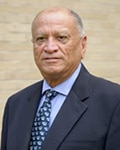 Longtime NIDDK grantee Dr. Sushil K. Sarna died in February. He was most recently the Charlotte Warmoth Professor of Internal Medicine and Professor, Neurosciences and Cell Biology, at the University of Texas Medical Branch at Galveston. A leading authority on gastrointestinal motility, Dr. Sarna's research interests included cell signaling and gene expression in gut inflammation, functional bowel disorders, and in response to chronic psychological stress.