NIDDK Director's Update
Summer 2018
Research Updates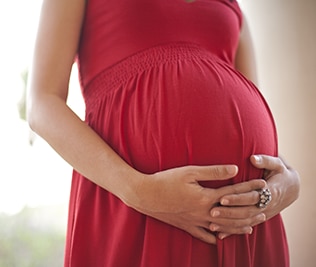 Women with gestational diabetes may be at risk for chronic kidney disease. Gestational diabetes may predispose women to early-stage kidney damage, a precursor to chronic kidney disease, according to a study by researchers at the National Institutes of Health and other institutions. Gestational diabetes occurs only in pregnancy and results when the level of blood sugar is too high. The condition increases the risk for preterm birth and cesarean delivery, among other complications. Other forms of diabetes that occur outside of pregnancy are known to increase the risk for chronic kidney disease, in which the kidneys have difficulty filtering wastes from the blood. Few studies have investigated the potential link between gestational diabetes and chronic kidney disease. This study appears in Diabetes Care.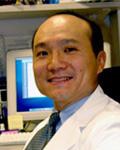 Opioid epidemic may be refueling Hepatitis C infections. Dr. T. Jake Liang, chief of the NIDDK Liver Diseases Branch, recently co-authored a perspective article about a hidden danger of the opioid epidemic – an increase in the spread of hepatitis C virus (HCV) infection among injection drug users. The article, highlighted the impact of HCV infection on public health and the economy, as well as the need for increased screening, testing, research, and treatment. HCV infection has increased since 2009, driven largely by young adults who transition from prescription opioid addiction to intravenous opioid use. Future research into the development of an HCV vaccine and new diagnostic tests, along with a greater understanding of the virus's genetic and biochemical mechanisms, may one day lead to prevention and individualized treatment, the authors wrote. The article was published in the New England Journal of Medicine in March.
Islet transplantation improves quality of life for people with hard-to-control type 1 diabetes. Quality of life for people with type 1 diabetes who had frequent severe hypoglycemia — a potentially fatal low blood glucose (blood sugar) level — improved consistently and dramatically following transplantation of insulin-producing pancreatic islets, according to new findings. The results come from a Phase 3 clinical trial funded by the National Institute of Allergy and Infectious Diseases and the National Institute of Diabetes and Digestive and Kidney Diseases. This research was published online March 21 in Diabetes Care.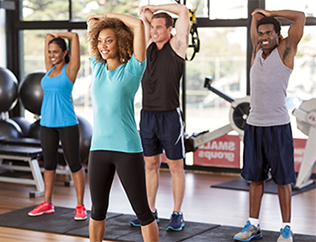 Healthy habits can lengthen life. To explore the effects of healthy habits on health and lifespan, a team of scientists analyzed data from more than 78,000 women and 44,000 men who participated in two nationwide surveys: the Nurses' Health Study (NHS) and the Health Professionals Follow-up Study. At age 50, women who didn't adopt any of five habits – healthy eating, not smoking, regular exercise, limiting alcohol intake, and maintaining a normal body mass index – were estimated to live until 79, on average, and men were estimated to live to age 75.5. In contrast, women who adopted all five healthy lifestyle habits lived to age 93.1, and men lived until age 87.6. Results were published online in Circulation in April.
Clinical trial to track kidney transplant outcomes in HIV-positive donors and recipients. The first large-scale clinical trial to study kidney transplantations between people with HIV has begun at clinical centers across the United States. The HOPE in Action Multicenter Kidney Study will determine the safety of this practice by evaluating kidney recipients for potential transplant-related and HIV-related complications following surgery. The study is sponsored by the National Institute of Allergy and Infectious Diseases.