Catherine Cowie, Ph.D., M.P.H.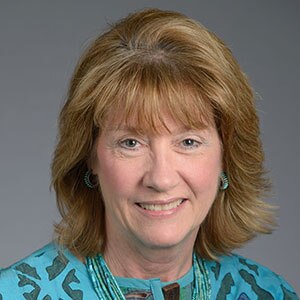 Epidemiology of diabetes, including development, control, interventions and complications
Responsibilities & Activities
I direct programs researching diabetes epidemiology. My responsibilities include scientific oversight of the Diabetes Control and Complications Trial/Epidemiology of Diabetes Interventions and Complications study (DCCT/EDIC). The DCCT was a major clinical trial showing that keeping blood glucose levels as close to normal as possible significantly delayed the onset and progression of the eye, kidney, and nerve damage caused by diabetes. Since 1993 when the DCCT ended, researchers have continued to study more than 90 percent of its participants in its follow-up study, EDIC. EDIC is determining the incidence and predictors of cardiovascular disease and later-term diabetic complications, the impact of earlier DCCT intensive versus conventional treatment, effects on quality of life, and the cost-effectiveness of intensive control.
My duties include managing diabetes epidemiology interests (e.g., developing national survey components, analyzing and publishing resultant data, mentoring epidemiologists, and directing computer programmers). I chair the NIDDK Epidemiology Group Committee. I have edited the books Diabetes in America and Diabetes Public Health: From Data to Policy. Currently, I am managing the development of and analyses for the third edition of Diabetes in America. I represent the NIDDK on the National Diabetes Statistics Report, am involved in a variety of other HHS diabetes epidemiology projects, and am a member of various trans-NIDDK, NIH, and HHS committees related to clinical and epidemiologic research.
Committees & Working Groups
Hispanic Community Health Study—Study of Latinos, Member
NIDDK Diabetic Complications Committee Working Group, Member
DEM Clinical Working Group, Member
NIDDK Epidemiology Committee, Chair and Member
NIDDK Clinical Studies Working Group, Member
National Diabetes Statistics Report, NIDDK Representative
NIH National Health and Nutrition Examination Survey Special Interest Group, Member
Select Experience
Epidemiologist to NIDDK, Social & Scientific Systems, 1988-1996
Epidemiologist, The Upjohn Company, 1979-1981
Ph.D., Research Associate and Graduate Teaching Assistant, University of Michigan School of Public Health, 1981-1988
M.P.H., University of Michigan School of Public Health, 1977-1979