Catherine Cowie, Ph.D., M.P.H.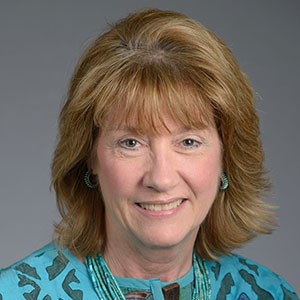 Epidemiology of diabetes, including development, control, interventions and complications
Responsibilities & Activities
I am winding down my responsibilities and activities now that I am retired from full-time work in the Division of Diabetes, Endocrinology, and Metabolic Diseases (DEMD) at NIDDK and working on a limited part-time basis in DDEMD.
Currently I am managing diabetes epidemiology interests which include developing and maintaining diabetes components in national surveys and other epidemiologic data sources, and monitoring diabetes epidemiology support contract activities. I am analyzing national survey data and other epidemiologic data sources in collaboration with other epidemiologists; part of this includes the mentoring of early- and mid-stage diabetes epidemiologists. In addition, I am assisting in the oversight of the process to move the compendium, Diabetes in America, to an electronic version that can be more easily updated. An external advisory group is being convened to advise the NIDDK as this structure is redefined. An important part of the new process will include pathways to improve exposure and reach of the compendium to the fuller diabetes community.
Committees & Working Groups
Hispanic Community Health Study—Study of Latinos, Member

DEM Clinical Working Group, Member
NIDDK Epidemiology Committee, Member
NIDDK Clinical Studies Working Group, Member
National Diabetes Statistics Report, NIDDK Representative
NIH National Health and Nutrition Examination Survey Special Interest Group, Member
Select Experience
Senior Advisor, Diabetes Epidemiology Program, National Institute of Diabetes and Digestive and Kidney Diseases, 2010-2020
Director, Diabetes Epidemiology Program, National Institute of Diabetes and Digestive and Kidney Diseases, 2003-2010
Director, Type 1 Diabetes Clinical Trials Program, National Institute of Diabetes and Digestive and Kidney Diseases, 1996-2003
Epidemiologist to NIDDK, Social & Scientific Systems, 1988-1996

Epidemiologist, The Upjohn Company, 1979-1981
Ph.D., Research Associate and Graduate Teaching Assistant, University of Michigan School of Public Health, 1981-1988
M.P.H., University of Michigan School of Public Health, 1977-1979