Robert G. Nelson, M.D., Ph.D.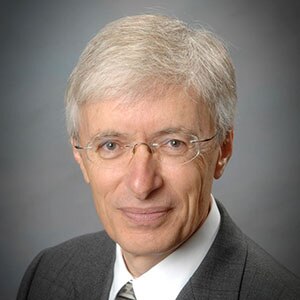 Scientific Focus Areas: Clinical Research, Epidemiology, Health Disparities, Systems Biology, Stem Cell Biology
Professional Experience
Ph.D., University of California, Los Angeles, 1998
M.P.H., Harvard University, 1986
B.S., M.D., Loma Linda University, 1978
Research Goal
Diabetes is the leading cause of kidney disease worldwide and is a major cause of death and disability. Our research goal is to find the causes and identify new and effective treatments to slow the progression or prevent the development of diabetic kidney disease.
Current Research
Our lab has worked with the Pima Indians in Arizona since 1986, focusing primarily on the kidney complications of type 2 diabetes mellitus. Current activities include identifying biomarkers and underlying mechanisms for diabetic kidney disease and characterizing the structural and functional changes within the kidneys that occur with the development and progression of diabetic kidney disease. Gene expression in kidney tissue and epigenetic modification of gene expression is also a major focus of our work.
Select Publications
New Creatinine- and Cystatin C-Based Equations to Estimate GFR without Race.

Inker LA, Eneanya ND, Coresh J, Tighiouart H, Wang D, Sang Y, Crews DC, Doria A, Estrella MM, Froissart M, Grams ME, Greene T, Grubb A, Gudnason V, Gutiérrez OM, Kalil R, Karger AB, Mauer M, Navis G, Nelson RG, Poggio ED, Rodby R, Rossing P, Rule AD, Selvin E, Seegmiller JC, Shlipak MG, Torres VE, Yang W, Ballew SH, Couture SJ, Powe NR, Levey AS, Chronic Kidney Disease Epidemiology Collaboration.
N Engl J Med (2021 Nov 4) 385:1737-1749. Abstract/Full Text

Pima Indian Contributions to Our Understanding of Diabetic Kidney Disease.

Nelson RG, Knowler WC, Kretzler M, Lemley KV, Looker HC, Mauer M, Mitch WE, Najafian B, Bennett PH.
Diabetes (2021 Aug) 70:1603-1616. Abstract/Full Text
View More Publications
Research in Plain Language
Research involving the Pima Indians has greatly increased our understanding of type 2 diabetes. Our lab has been part of this effort since 1986, concentrating on the kidney complications caused by diabetes. What does the development and progression of diabetic kidney disease look like biologically? How can it be identified and, ultimately, arrested? These are the research questions that we study.
Our ability to prevent and treat disease relies on our understanding of when it is present, what are its underlying mechanisms, and how it progresses. Scientists and clinicians rely on biomarkers—biological indicators that identify disease and disease progression. Our lab is working to characterize the changes in kidney structure and function that occur with diabetes and to identify biomarkers for diabetic kidney disease. A major part of our work is to better understand the role that specific genes and proteins play in the chain of chemical reactions that result in kidney injury and disease progression.