Luke E Stoeckel, Ph.D.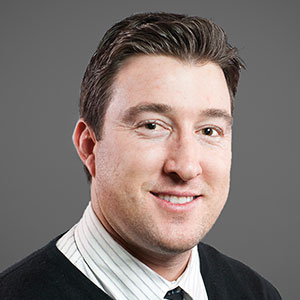 Cognitive and clinical neuroscience of the non-homeostatic (i.e., extra-hypothalamic) contributions to obesity and diabetes and their complications
Responsibilities & Activities
As Director of the Cognitive and Clinical Neuroscience of Obesity and Diabetes Program, I manage a portfolio of basic and applied cognitive, behavioral, and clinical human neuroscience research focused on the brain-behavior mechanisms related to the pathophysiology, diagnosis, prevention, and treatment of obesity and diabetes. The goal of this program is to translate basic neuroscience discoveries into novel, brain-based interventions for obesity and diabetes in humans. This includes basic neuropsychological and behavioral science in humans to understand mechanisms of neuropsychological and behavior change and identify neuropsychological and behavioral phenotypes that explain individual differences in outcomes or response to intervention.
There is a special interest in the development and leveraging of technological solutions to these disorders, including advanced capabilities to monitor and modulate the brain, web-based and mobile assessment of neuropsychological function and behavior, and data science solutions to these complex problems.
Research Programs
Bioengineering, Biotechnology, and Imaging as applied to Diabetes, Metabolic, and Endocrine Diseases
Cutting-edge technologies that elucidate the mechanisms underlying endocrine and metabolic diseases, including diabetes.
Clinical Research in Type 2 Diabetes
Progression and treatment of type 2 diabetes in children and adults.
Diabetes: Treatment, Prevention, & Complications
Basic and clinical studies aimed at addressing the prevention, treatment, and pathophysiology of type 1 and type 2 diabetes.
Metabolism, Energy Balance & Obesity
Basic and clinical studies related to energy balance and physiological mechanisms modulating weight gain, loss and maintenance.
Neurobiology of Obesity
Neurobiology of energy balance and clinical studies on non-homeostatic (extra-hypothalamic) contributions to obesity and diabetes.
Select Experience
Visiting Scientist, McGovern Institute for Brain Research, Massachusetts Institute of Technology, 2013-2014
Clinical Neuropsychologist, Massachusetts General Hospital (MGH), 2012-2014
Director of Clinical Neuroscience, MGH Center for Addiction Medicine, 2012-2014
Assistant Professor of Psychology, Harvard Medical School, 2012-2014