Earl: A Life in Public Health and Service to the Community Continues with Participation in the GRADE Study for Type 2 Diabetes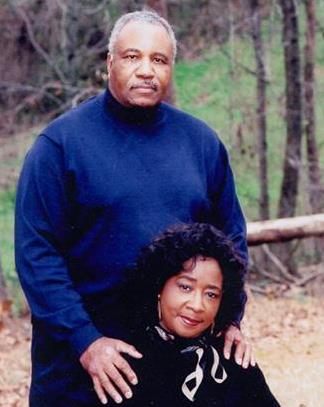 Earl, 71, is a self-described "news junkie" who enjoys travel and believes he was meant to go into public health. As a result, he spent over 34 years in a multi-faceted career helping people in Alabama and neighboring states to improve or manage their health - whether it was visiting communities during disease outbreaks, counseling cancer patients and their families, or encouraging people to join clinical trials. Thus, when he was diagnosed with type 2 diabetes, Earl was already keenly aware of the importance of clinical trials to improving health, with the upshot that he himself volunteered to be a participant in an NIDDK-supported clinical trial that is testing treatments for the disease - and, as he puts it, "Not a day have I regretted that. Not one day."
Helping Others with Their Health
Earl grew up in a small, rural agricultural community near Birmingham, Alabama. He comes from a large family of 11 siblings - five boys and six girls - all but one of whom are still living. While some have moved to other parts of the country, five of them, including Earl, still live in Birmingham, and they and their families get together regularly. "Those are the benefits that come from having a large family," Earl notes happily. Earl himself has a son from his previous marriage and two stepsons from his current marriage.
After graduating from college, Earl joined the Air Force for 4 years, serving through basic training alongside one of his brothers, after which he was posted to Japan. It was during his time there, serving as an Air Force medic, that he feels his future career began. "I took care of patients coming back from Vietnam. Everything from bedside care, assisting the nurses and physicians, to direct patient care, even emergency [work]," Earl says, adding, "so I guess I was kind of destined, after that, to pursue some career here [in the United States] in ... public health after I left."
Once he'd completed his active service in 1971, Earl immediately joined the Alabama State Health Department in communicable disease control. For 3½ years, he saw a lot of Alabama—"you know, 'have car, will travel,'" he says jokingly. He could spend up to 2 to 3 weeks at a time in various, often rural, communities to locate affected individuals in disease outbreaks and get them treated by local physicians. Says Earl, "I think about those days, up and down the highway, sometimes 3,500 miles a month...." But, he adds firmly, "I wouldn't trade it for anything."
In 1974, Earl joined the University of Alabama at Birmingham (UAB) Comprehensive Cancer Center as a counselor for patients and their families while in the hospital or in the outpatient clinic. He notes how being a part of the health care team was especially important for new patients and for people from small communities in Alabama - "patients often looked totally overwhelmed" after a visit from a large medical team, Earl remembers - and he became a "familiar face" for them, sometimes working with patients and their families for 2 to 3 years at a time. Earl admits that there were both high points and low points over the 18 years he was in this position, but emphasizes that, "probably, besides taking care of ... soldiers who were coming back from Vietnam, [this was] the most rewarding part of my career."
During this time, Earl was also steadily working toward his Masters in Public Health degree in epidemiology. Between work and family, it was "one class per semester" for 11 years, says Earl. Then, while still working at UAB, he took on a position with a National Cancer Institute program called the Cancer Information Service (CIS). According to Earl, the CIS provided both a telephone-based service, which allowed people to call and get answers about their illness or about studies or programs nearby that might be able to help them, and an outreach program. As an outreach coordinator, Earl spent a lot of time encouraging people across Alabama and two other states to volunteer for clinical studies, often visiting their communities in person.
Health Challenges and Putting Knowledge into Action
At the same time as he was working with such dedication to help others with their health, Earl was hit by some health problems of his own. Once an avid tennis player, he had to exchange it for racquetball when he was diagnosed with psoriatic arthritis, a painful and potentially debilitating condition, in his thirties - "jarring news," Earl says, though he feels he's been fortunate with his outcomes and has not had to take any medication for the arthritic pain for a couple of decades. More problematically, he developed high blood pressure (hypertension) in his mid-thirties, which worsened as he got older and was a challenge for him and his physician to get under control. Earl has a strong family history of high blood pressure, which he believes contributed to the early deaths of his father and the brother he served with in the Air Force.
[Earl] volunteered for an NIDDK-supported clinical trial that is testing treatments for [type 2 diabetes] - and, as he puts it, "Not a day have I regretted that. Not one day."
In the years following those diagnoses, Earl's activity levels decreased, in large part due to arthritic pain, such that he even had to give up racquetball. Over time, his weight crept up, with his highest weight hitting 262 pounds. About 12 to 14 years ago, when he was in his fifties, Earl's doctor noticed that his numbers from a blood test that indicates risk of type 2 diabetes were creeping up, too. In 2007, Earl was diagnosed with the disease. Seven years later, with his diabetes still not under optimal control despite medication and some weight loss, Earl decided to do what he'd encouraged so many others to do: search to see if there was a clinical study at UAB that could help with his type 2 diabetes - and that is how he found the GRADE Study.
Type 2 Diabetes and the GRADE Study
In type 2 diabetes, the body becomes resistant to the action of insulin - the master hormone in the body controlling blood sugar (glucose) levels - and the pancreatic cells that produce insulin don't function normally, causing blood sugar levels to rise. This, in turn, can cause damage to blood vessels, organs, and nerves throughout the body. Risk factors for type 2 diabetes include older age, obesity, and a family history of the disease; certain racial and ethnic groups in the United States, including African Americans, are also at greater risk.
Research studies have shown that keeping blood sugar levels as close to a healthy range as possible can help stave off or delay progression of diabetes health complications, such as kidney disease and blindness. Currently, health care providers have several different options to help people with type 2 diabetes control their blood sugar levels. The drug metformin is the first-line medication used to treat type 2 diabetes, but if or when metformin is insufficient to manage the disease, health care providers can add a second drug that has been approved for use with metformin by the U.S. Food and Drug Administration. But which one? While short-term studies have demonstrated efficacy of different drugs in combination with metformin, long-term studies have not been performed to see which combinations work best over time, with the least side effects, and in whom.
To address these critical questions, the NIDDK launched the clinical trial, "Glycemia Reduction Approaches in Diabetes: A Comparative Effectiveness (GRADE) Study," also referred to as GRADE. The primary aim of the GRADE Study is to compare how four different drugs, when given in combination with metformin, affect blood sugar levels, diabetes complications, and quality of life - as well as to identify any adverse outcomes they might have. The study will evaluate each participant's health for approximately 5 years. Recruitment for the study started in June 2013, with the goal of enrolling 5,000 volunteers around the country who have been living with a diagnosis of type 2 diabetes for less than 10 years and, if on medication, have only been using metformin.
At the initial screening, a potential volunteer's degree of blood sugar level control is measured by a test called the HbA1c test, to see if it meets the threshold for the study. That threshold is an HbA1c measurement of 6.8 percent or greater. (The normal range for someone without diabetes is an HbA1c of 5.7 percent or less.) A person who meets this screening criterion then receives additional medical tests over several weeks, and is given information about the study and about diabetes. After this period, eligible volunteers whose HbA1c levels are between 6.8 and 8.5 percent are randomly assigned to one of the four drug treatment combinations (a treatment "arm" of the study) being tested in GRADE.
The four medication classes and the specific drugs being tested in combination with metformin are:
Sulfonylurea (glimepiride, brand name Amaryl®), which increases insulin levels directly;
DPP-4 inhibitor (sitagliptin, brand name Januvia®), which indirectly increases insulin levels by increasing the effect of a naturally occurring intestinal hormone;
GLP-1 receptor agonist (liraglutide, brand name Victoza®), which increases the amount of insulin in response to nutrients; and
a long-acting insulin (glargine, brand name Lantus®).
Two of the medications, the sulfonylurea and the DPP-4 inhibitor, are taken orally, while the other two are taken by injection under the skin. Metformin (Glucophage®) is also taken orally. All medications are taken every day. GRADE volunteers receive the study medications for free, and attend at least four medical visits per year with their GRADE clinical study site staff so that health outcomes, including blood sugar levels, blood pressure, effects on risk factors for cardiovascular disease, any adverse events (such as blood sugar levels dropping too low), and quality of life, can be measured or assessed. The study will also be examining issues of cost and cost-effectiveness of the treatments.
Because blood sugar control is the focus of GRADE, the primary outcome of interest is how long a treatment helps an individual to achieve and/or maintain control of blood sugar levels at a level below an HbA1c of 7.0 percent. (The American Diabetes Association recommends that adults with type 2 diabetes aim for HbA1c levels less than 7.0 percent unless there is a reason to set a lower or higher target, hence this target in the GRADE Study.) The GRADE Study scientists anticipate that results from comparing the different treatments should begin emerging sometime after 2020.
Making the GRADE
When Earl volunteered for the GRADE Study in September 2014, his HbA1c numbers met the threshold criteria. Within a few weeks, he was fully enrolled in one of the four treatment arms of the GRADE Study. He admits that he wasn't so excited when he found that he was randomly assigned to one of the injectable medications, the GLP-1 receptor agonist, liraglutide. "I was truly hoping for the option that would allow me to take the pills by mouth," Earl says. However, he credits the clinic for demonstrating the way to do the injection, noting that after that, "I came home and I never had any regret, from day 1."
Because he can tolerate it, Earl is taking the maximum dose of liraglutide being used in the GRADE Study and describes his daily medication regimen as follows: "I take the [first dose of] metformin and my hypertension medication in the morning, when I get up and have a cup of coffee and piece of toast or whatever it is.... Then somewhere a little before I leave—often during the day, that's around noon or 1 o'clock ... I'll go ahead and take the [liraglutide]. And if ... for some reason I rush out the door and forget about it, I take it when I get home, before I set up and start watching my news programs.... And then I take the second dose of my metformin."
Feeling the Health Benefits at Home and Beyond
When Earl first entered the GRADE Study in September 2014, his HbA1c was 7.3 percent, and he weighed 254 pounds. Two years later, his HbA1c had dropped to 5.5 percent and he was 196 pounds. "I can't remember the last time I was under 200 pounds," says Earl.
Earl says he thinks his weight loss was gradual. "I didn't notice it as much at first, until I started noticing my belt did not fit in the same place," he says. His weight loss didn't go unnoticed by family and friends, however. At a big family reunion in Illinois over the summer, "my sisters and brother in this area [Birmingham] who see me on a fairly regular basis were raving about how much weight I had lost, so I guess that was positive reinforcement. Especially my two youngest sisters ... they just couldn't quit talking about how much weight [I'd lost], and how good I looked," says Earl, adding "I guess even if you don't think of yourself as being very vain, it certainly doesn't hurt to hear that."
Says Earl, "I do feel better, there's no question about it. In fact, there was a time I would get out to wash the car and I would be tired after washing the car. Now, I can wash two cars and still have some energy left to do something else. And I don't get tired climbing the stairs. It's been remarkable."
He also has a lot more energy. Says Earl, "I do feel better, there's no question about it. In fact, there was a time I would get out to wash the car and I would be tired after washing the car. Now, I can wash two cars and still have some energy left to do something else. And I don't get tired climbing the stairs. It's been remarkable."
When asked about how he feels on the study medication in general, Earl says he's noticed a decrease in appetite and that he doesn't crave the same kinds of foods he once did - for example, fried chicken wings. "Just one day, it just seemed my appetite for it was gone." He adds, "Even in the morning, I don't care that much for bacon anymore.... I just don't have much of an appetite beyond one egg or grapefruit." Now, he says, he enjoys soups, and can "eat [beans] for days."
The positive health changes Earl has experienced so far during his participation in the GRADE Study have also had a positive impact on other parts of his life. Although he retired from UAB in 2005, Earl has continued to work in another area that he's been involved in for over 20 years, first with one of his brothers and now with his son—real estate. He says the business is "in an area [of Birmingham] that is low income, and so we feel like every time we buy a house and fix it up, we're making a contribution to the community." Moreover, Earl adds, "We've established a relationship with an organization here … over the last 6 months [that helps] women who are homeless to find a place to live ... just another way of giving back." As he goes out daily during the week, "driving out to look at one of [the] properties, or just driving around to meet a tenant who wants to look at [one]," his weight loss and improved energy contribute to a better day.
Spreading the Word About the GRADE Study
When Earl talks about the GRADE Study, he has no end of praise. "I cannot say enough of the people in the clinic and how fantastic they've been every time - they have really and truly made me feel like a family member every time I've been there," says Earl.
When Earl talks about the GRADE Study, he has no end of praise. "I cannot say enough about the people in the clinic and how fantastic they've been every time - they have really and truly made me feel like a family member every time I've been there," says Earl. He recalls one example, a luncheon hosted by the clinic for GRADE volunteers in 2015, and how the UAB GRADE Study coordinator, Dana Golson, R.N., CDE, was there and welcomed every single person who attended as they came in the room. "If there's an ambassador for GRADE, she's it," says Earl.
Because of his own past work in public health and the challenges he encountered in encouraging people to join clinical trials, Earl is also happy to see the diversity of GRADE participants in his own clinic group, including many African Americans, observing that, in clinical trials, "you need people who [represent] diverse populations in the study to come up with a conclusion that is valid."
While no one else in his family has diabetes, [Earl] knows of several friends who do, and says he would encourage people to join the GRADE Study "in a heartbeat."
Earl also continues to be a health ambassador himself. While no one else in his family has diabetes, he knows of several friends who do, and says he would encourage people to join the GRADE Study "in a heartbeat." He talks about the GRADE Study at church, with friends and family, and, Earl adds, "I have a group of my long-time [college] fraternity brothers, we get together on a monthly basis ... and I tell them about the study."
When asked what is the strongest personal impression he'd use to encourage people to volunteer for the GRADE Study, Earl puts it simply and succinctly: "Feeling better, I think is what I'd focus on—on feeling better."