Featured & Recent Endocrinology Fellows
Many renowned leaders in medicine and endocrinology have trained in our program over the last 40 years, creating a rich legacy of scientific and clinical discoveries. Distinguished and recent fellows are highlighted below.
Featured Alumni
Vice President and Co-Head, Regeneron Pharmaceuticals, Inc.
"The NIH is an ideal setting for aspiring endocrinology physician-scientists coming out of clinically intensive residency training programs to immerse in basic and/or clinical and translational research. In such a setting, fellows can obtain deeper knowledge of basic biology with direct applications to patients and diseases. The research-intensive fellowship prepares its graduates for academic faculty appointments at leading institutions. Not only is the NIH an international referral center for many rare diseases of unmet clinical need, but also a provider of care to the community, which provides the substrate for excellent clinical training in diabetes and endocrinology.
The 5 years I spent at NIH as a fellow in the Diabetes Branch were among the most exciting and stimulating of my career. Fantastic mentors and colleagues tightly linked to an international network of investigators – the "who's who" of the academic endocrinology world. Thirty years later, and having been the Head of the Division of Endocrinology, Diabetes and Nutrition at the University of Maryland for 17 years, I appreciate more than ever the opportunities the NIH fellowship provided."
Lawrence S. Kirschner, M.D., Ph.D.
Professor of Medicine
Division of Endocrinology, Diabetes, and Metabolism
The Ohio State University
"As an M.D.-Ph.D., I knew for a long time that I wanted a career in academic medicine, with a significant research component. Training at the NIH provided me exposure to a phenomenal group of clinician-scientists, who served as outstanding role models for me as I made the eventual transition from resident to fellow, and from fellow to academic faculty member. Most of these faculty members were endocrinologists, but having the opportunity to interact with other specialists (especially surgeons—both endocrine surgeons and pituitary neurosurgeons) positioned me well for the type of collaborative clinical environment I was seeking. Of course, the NIH also provided me the opportunity to interact regularly with world-class scientists, who were very willing to share thoughts, ideas, and reagents with even a very junior scientist. In addition, I regularly attended special seminars and got to meet with a wide variety of scientific leaders visiting the NIH.
The other resource the NIH provides like no other place is access to the most interesting patients in the world. As someone who entered fellowship with an interest in endocrine tumors, I had the opportunity to see many, many patients with endocrine tumors, and developed significant expertise in 'sub-specialty' endocrine diseases like Cushing syndrome, acromegaly, and inherited endocrine tumor syndromes. Seeing enough patients with unusual diagnoses enabled me to become an 'expert' in these disorders, and my clinical practice today remains limited to adrenal, pituitary, and endocrine genetic disorders. Although these are rare in general endocrine practice, my specialization means that challenging cases throughout the state of Ohio (as well as neighboring states) are sent to me for an opinion, including a large number of referrals from other endocrinologists.
Early during my first year at the NIH, I became interested in patients with the Carney Complex. Having the opportunity to work with these patients provided me with a top-notch bedside to bench project, which eventually resulted in my identifying the gene that causes this condition. From this result, I have built my own career on working back from the bench towards the bedside by understanding the role of the causative gene (Prakr1a) and its associated signaling pathway (the cAMP/PKA pathway) in endocrine function and endocrine tumorigenesis.
The NIH provided me with the opportunity not only to find a clinical niche, but also a research niche that was closely aligned. The training and mentoring received during my 6 years there (3 years as a clinical fellow and 3 years as a senior staff fellow) provided me with an outstanding foundation for my current NIH-funded extramural career as a physician and scientist."
Associate Professor in the Division of Metabolism, Endocrinology and Diabetes (MEND)
University of Michigan
"My training at the NIH instilled in me a passion for rare diseases and I believe these "gifts of nature" empower clinical investigators to unlock keys for novel disease mechanisms. It is through this experience that I realized that asking why something unusual happens in a patient may lead to an unexpected answer. An unforgettable moment for me occurred during my fellowship when I gave a drug to a patient for the first time for a new disease and I was able to see the remarkable efficacy of testing an intervention. I will always remember this first patient with lipodystrophy who was treated for the first time with leptin and how this drug led to visible changes within weeks. This was a very challenging clinical case and my mentors and I had tried to find a solution for two years, resorting to weekly plasmapheresis. I remember shortly after we started leptin in this patient, now famously referred as "patient NIH-1", the effect on her liver, and the xanthomata was clinically evident, but most exciting was seeing the plasma change from "creamy" to clear. I vividly recall running up the steps of the old Building 10 about 8 floors to the corridor of the Diabetes Branch on a mid-July afternoon in 2000 (roughly three weeks after starting leptin and one week after the discharge of the patient to home following the long drug initiation visit), with the plasmapheresis bag in my hands, screaming to my colleagues "Can you believe it!" Since then, I have been trying to relive that moment again and that is why I continue my career as a Clinical Investigator despite the challenges and daily obstacles. More than likely, nothing will ever top that experience professionally."
Sabyasachi (Saby) Sen, M.D., FRCP (Edin.,UK), FACP, FACE
Professor of Medicine and Biochemistry, George Washington University,
Chief Division of Endocrinology, Veterans Affairs Medical Center at U.S. Department of Veterans Affairs
"I am clinician scientist with board certification in Endocrinology and Internal Medicine. My translational research interest involves studies on how high glucose affects stem and progenitor cells. More specifically I study survival of human CD34+ cells (endothelial progenitor cell) and differentiation of adult bone marrow and fat derived mesenchymal stem cells in hyperglycemia. I am also interested in using adult stem cells not only as a regenerative tool but also use them to predict cardio-metabolic health status in response to an intervention. I currently hold three active grants on these topics.
Experience at NIH was a major contributor to my career path of physician scientist. It gave me a perfect balance of clinical exposure to common and uncommon clinical cases while allowing me to pursue bench-top and patient based research. I am very fortunate to have maintained my close ties with NIDDK and currently have active collaborations with intramural investigators. Any aspiring endocrinologist will benefit from the diverse yet in-depth experience of the NIH Endocrinology program, particularly for those who has an interest to know the molecular mechanisms behind a disease entity."
Current Fellows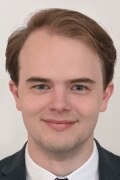 Henrik Elenius, M.D.
3rd-Year Endocrine Fellow
Henrik Elenius, M.D. is interested in disorders related to pituitary and adrenal tumors.
Raisa Ghosh, M.D.
3rd-Year Endocrine Fellow
Raisa Ghosh, M.D., is interested in research related to various forms of insulin resistance, rare forms of insulin receptor mutations, lipodystrophy, Diabetes, NASH.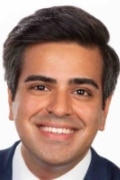 Sanjay Jumani, M.D.
Dual-track Meds-Peds-Endo Fellow
Sanjay Jumani, M.D. is interested in clinical research in transgender populations, particularly studying long term endocrine and metabolic outcomes for those who are on long-term gender affirming hormone therapy.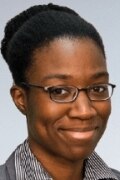 Charlita Worthy, M.D., M.P.H.
3rd-Year Endocrine Fellow
Charlita Worthy, M.D. is interested in reducing health disparities through clinical research in obesity, metabolic syndrome, and transgender medicine.
Khulood Bukhari
2nd-Year Endocrine Fellow
Dr. Bukhari is interested in the pathophysiology of insulin resistance, obesity, and prediabetes. She would also like to explore health disparities in diabetes and gain a better understanding of cardiometabolic health in minority populations.
Elias Chuki
2nd-Year Endocrine Fellow
Dr. Chuki is interested in general endocrine diseases and health disparities among underserved populations and minorities, as well as fertility and reproductive health.
Sakshi Jhawar
2nd-Year Endocrine Fellow
Dr. Sakshi Jhawar is interested in gaining clinical research experience related to various forms of thyroid disorders and neuroendocrine tumors.
Bernice Omotosho, M.D.
2nd-Year Endocrine Fellow
Dr. Bernice Omotosho, M.D. is interested in clinical research in Neuroendocrine tumors, Pituitary disorders and Cushing's disease.
Hussam Alkaissi
1st-Year Endocrine Fellow
Dr. Hussam Alkaissi's area of interest is diabetes, glucose metabolism, insulin signaling and insulin resistance. Other areas of interests include monogenic obesity and other genetic endocrinopathies.
Ashna Grover, M.D.
1st-Year Endocrine Fellow
Dr. Ashna Grover is interested in clinical research on healthcare disparities in diabetes and obesity.
Geethika Thota, M.D.
1st-Year Endocrine Fellow
Dr. Geethika Thota is interested in researching treatment modalities for thyroid cancer. Due to the increasing incidence of thyroid cancer among young people, I would like to focus on the treatment options for thyroid cancer among young people, specifically radioactive resistant thyroid cancer.
Freddy Toloza Bonilla, M.D.
1st-Year Endocrine Fellow
Dr. Freddy Toloza Bonilla is interested in thyroid disorders, especially thyroid cancer research.
Alumni
| | | | |
| --- | --- | --- | --- |
| Graduation Year | Fellow | Title | Institution |
| 2022 | Anna Zenno | Asst. Professor in Adult and Pediatric School of Medicine | Univ. of Washington School of Medicine |
| 2022 | Vandhna Sharma | Group Practice | Medstar |
| 2021 | Mohammad Al-Jundi | Group Practice | Medstar |
| 2021 | Rashika Bansal | Private Practice | Cleveland Clinic |
| 2021 | Karthik Chivukula | Senior Medical Director | Eli Lily |
| 2021 | Rasha Haykal | Asst. Professor of Medicine | GW Medstar |
| 2021 | Namrata Paul | Staff Clinician | St. Joseph's University Medical Center |
| 2020 | Adel Mandl | Senior Fellow | CC, NIH |
| 2020 | Crystal Kamilaris | Staff Clinician | NICHD, NIH |
| 2020 | Iris Hartley | Senior Fellow | NIDCR, NIH |
| 2020 | Marissa Lightbourne | Staff Clinician | NIDDK, NIH |
| 2020 | Skand Shekhar | Staff Clinician | NIEHS, NIH |
| 2020 | Sriram Gubbi | Staff Clinician | NIDDK, NIH |
| 2020 | Zahraa Abdul Sater | Private Practice | Cleveland Clinic, Florida |
| 2020 | Nowreen Haq | Group Practice | Highmark, Blue Cross Blue Shield |
| 2019 | Mari Suzuki | Medical Officer | The Food and Drug Administration |
| 2019 | Yev Kushchayeva | Asst. Professor | USF Diabetes & Endocrinology |
| 2019 | Katherine Araque | Director | Pacific Neuroscience Institute |
| 2019 | Natalie Mora | Group Practice | Western Connecticut Medical Group |
| 2018 | Rami Alrezk | Staff Physician | Cleveland Clinic |
| 2018 | Tella, Sri Harsha | Asst. Professor | University of South Carolina |
| 2018 | Hongxiu Luo | Academic Practice | St. Joseph's Hospital |
| 2017 | Ebenuwa, Ifechukwude | Staff Clinician | NIDDK, NIH |
| 2017 | Klubo-Gwiezdzinska, Joanna | Lasker Investigator | NIDDK, NIH |
| 2017 | Li, Yulong | Asst. Professor | Penn State University |
| 2017 | Muo, Ijeoma | Staff Physician | Veteran's Affairs |
| 2017 | Riyazuddin, Firas | Private Practice | Mid-Michigan Physicians PC |
| 2017 | Hannah-Shmouni, Fady | Chief Medical Officer | Levitee Labs |
| 2016 | Correa, Ricardo | Assistant Professor of Medicine | VAMC, Phoenix, AZ |
| 2016 | Kassai, Andrea | Assistant Professor of Medicine | University of Massachusetts, Worcester |
| 2016 | Madan, Ritu | Assistant Professor | VCU, Richmond, VA |
| 2016 | Jha, Smita | Staff Clinician | CC, NIH |
| 2016 | Raghavan, Pooja | Private Practice | Novant Health, Winston-Salem, NC |
| 2015 | Blau, Jenny | Senior Medical Director | Astra Zeneca |
| 2015 | Demidowich, Andrew | Private Practice | Suburban Hospital |