Marika Heinicke, Pharm.D. BCGP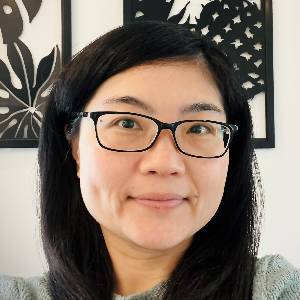 Provides regulatory expertise and serves as a liaison with other regulatory agencies and organizations
Responsibilities & Activities
My responsibilities at Regulatory Support Program is to aid in the determination of the need for a regulatory application, initiate investigational new drug (IND) applications with the U.S Food and Drug Administration (FDA), and manage IND maintenance. I represent NIDDK as a Sponsor's Authorized Representative (SAR) for extramurally funded studies and facilitate communications among the FDA, NIDDK Extramural Programs and Data Coordinating Centers. In addition, I provide NIDDK program officers and extramural study teams with regulatory guidance to ensure that NIDDK-sponsored trials are in compliance with applicable regulatory requirements and Good Clinical Practice (GCP).
Prior to joining the NIDDK, I served as a clinical coordinator within the Office of Clinical Trials Operations and Management at the National Institute of Dental and Craniofacial Research (NIDCR). I acted as a liaison between Data and Safety Monitoring Board (DSMB) and NIDCR and facilitated rigorous independent oversight of clinical studies of high risk or complex nature. In addition, I oversaw quality management activities for clinical sites to ensure that research activities follow GCP.
Prior to joining the NIH, I served as a project manager and senior technical writer at a Clinical Research Organization (CRO) where I managed Human Factors (HF) studies for combination products. My responsibilities included assisting with development of HF study protocols, writing study reports, and proposing strategies to reduce use-related errors or hazards of combination products based on study results.
I have a Doctor of Pharmacy degree from the Bernard J. Dunn School of Pharmacy -Shenandoah University. I am a Board Certified-Geriatric Pharmacist (BCGP) and previously served as a clinical pharmacist helping to optimize pharmacotherapy for patients with multiple comorbidities.
Select Experience
Board Certified Geriatric Pharmacist (BCGP), 2019-present
Clinical Coordinator, Office of Clinical Trials Operations & Management, National Institute of Dental and Craniofacial Research (NIDCR), 2021-2022
Clinical Pharmacist, 2016-2020