Meet the Director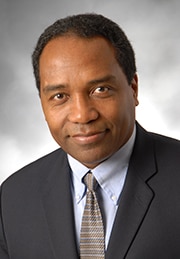 Griffin P. Rodgers, M.D., M.A.C.P.
As the Director of the National Institute of Diabetes and Digestive and Kidney Diseases (NIDDK) since 2007, Dr. Rodgers provides scientific leadership and manages a staff of more than 690 employees and a budget of over $2.3 billion. As a research investigator, Dr. Rodgers is widely recognized for his contributions to the development of the first effective—and now FDA approved—therapy for sickle cell anemia and was a principal investigator in clinical trials to develop therapy for patients with sickle cell disease.
View the Director's Biography
Mission
The mission of NIDDK is to conduct and support medical research and research training and to disseminate science-based information on diabetes and other endocrine and metabolic diseases; digestive diseases, nutritional disorders, and obesity; and kidney, urologic, and hematologic diseases, to improve people's health and quality of life.
Vision & Guiding Principles
At all levels of the NIDDK organization, we will continue to pursue the most compelling research to combat the many debilitating and costly chronic diseases within our mission. In moving research forward, several overarching principles will guide my leadership and that of the NIDDK extramural division directors: Maintain a vigorous investigator-initiated research portfolio; Support pivotal clinical studies and trials; Promote a steady and diverse pool of talented new investigators; Foster exceptional research training and mentoring opportunities; Ensure knowledge dissemination through outreach and communications.
View the Vision
NIDDK Research Areas
NIDDK supports research and research training at universities and other institutions across the country, conducts research in NIDDK laboratories, coordinates and plans research through meetings and strategic reports, and accelerates research by providing data and samples from NIDDK-funded studies. NIDDK also explains research findings and provides science-based information to patients and their families, health professionals, and the public.
View Research Areas
Healthy Moments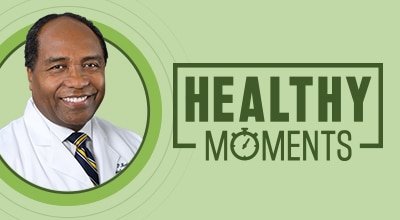 Listen to one-minute tips from Dr. Rodgers on living a healthy lifestyle.
View Healthy Moments Episodes