Diabetes Risk Test
Could you have diabetes and not know it? Nearly 1 in 5 Americans with diabetes has it and doesn't know it. Take the American Diabetes Association Diabetes Risk Test below to see if you are at risk for type 2 diabetes.
A PDF version of the Diabetes Risk Test is also available here (PDF, 324 KB) .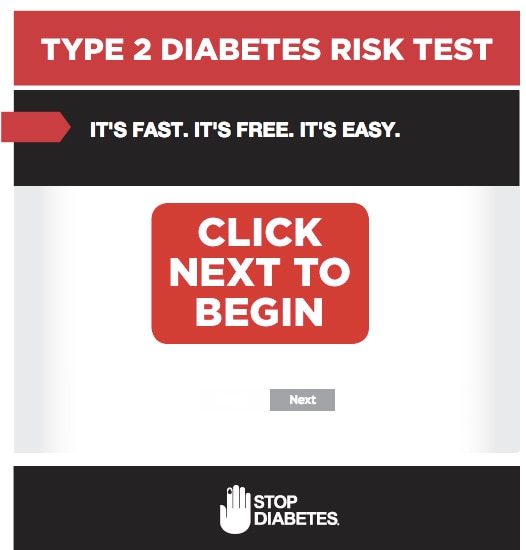 The U.S. Department of Health and Human Services' National Diabetes Education Program (NDEP) is jointly sponsored by the National Institutes of Health (NIH) and the Centers for Disease Control and Prevention (CDC) with the support of more than 200 partner organizations.