A treatment that may improve muscle insulin sensitivity in postmenopausal women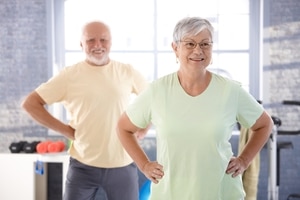 A small, short-term clinical trial in postmenopausal women with overweight or obesity, who also had prediabetes, found that dietary supplementation with nicotinamide mononucleotide (NMN) can improve insulin sensitivity in muscle. NMN is an essential ingredient in the production of other biomolecules that are involved in numerous cellular processes, including those governing metabolism. NMN has therefore come under scrutiny in efforts to improve or boost metabolism. Previous research has shown that administering supplemental NMN to mice can partially overcome aging-related losses of insulin sensitivity, particularly in females. Based upon findings such as these, NMN has been marketed as a dietary supplement that can improve glycemic control, but no previous study with human participants has tested this assertion, and NMN has not been approved for this purpose by the U.S. Food and Drug Administration.
In new research, 25 postmenopausal women with overweight or obesity in addition to prediabetes were randomly assigned to receive either NMN supplementation or a placebo. The elevated blood glucose levels observed in people with prediabetes—detectable in a fasting blood test or through other measures—resulted largely from their impaired response to insulin in liver and muscle. After 10 weeks, study scientists found that the muscles of the women who had received NMN were more responsive to insulin than were those of the women who had received placebo. However, no difference was observed in the liver insulin response, and overall fasting glucose levels were not significantly different between the two groups. Further research will be needed to determine whether NMN has similar effects in younger women, in men, or in people with type 2 diabetes, whether its effects are safe and durable, and whether the supplement is therapeutically valuable for helping prevent or treat type 2 diabetes.