Providing additional lifestyle intervention based on initial progress can improve weight loss to prevent diabetes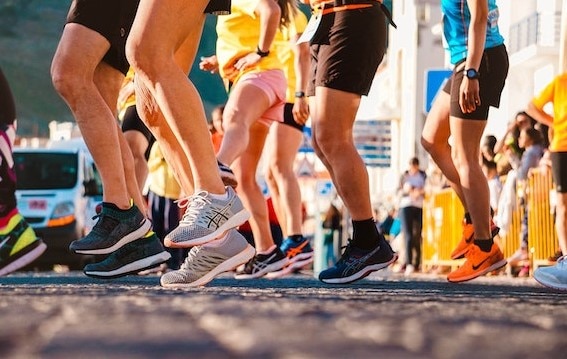 New data suggest that behavioral weight loss programs that are customized based on the individual's progress, as opposed to a one-size-fits-all intervention, can improve weight loss results and may help reduce the risk of diabetes more effectively. The Diabetes Prevention Program (DPP), a landmark clinical trial for type 2 diabetes prevention, has previously shown that lifestyle modifications aimed at losing 7 percent of body weight can prevent or delay diabetes in people who are at high risk for developing the disease. However, the lifestyle modification did not result in weight loss for all participants, suggesting that there is an opportunity for a better tailored diabetes prevention approach based on the individual.
In this study, researchers sought to determine whether an additional intervention early in a lifestyle modification program would help people who were not losing weight. Adapted from the DPP, Group Lifestyle Balance (GLB) is a series of group-based sessions that provides education, encouragement, and tools for weight loss through lifestyle changes such as healthy eating and physical activity. All study participants were at high risk for developing diabetes and received GLB for a month. After an initial assessment, people who achieved less than 2.5 percent weight loss after 1 month received GLB+, an adaptive program to provide additional resources and support. Those who did achieve more than 2.5 percent weight loss continued to receive GLB. After following the participants for another 3 months, they found that providing the additional support enabled the GLB+ group to experience significant weight loss, as well as reductions in blood glucose (sugar) levels, although the average weight loss of the GLB group was greater. For both the GLB and GLB+ groups, progress at week 5 predicted their weight loss results at month 4, suggesting that the first month is a critical time window for longer-term weight loss success. Because both groups were predominantly White people and the GLB+ group was 81 percent women, additional research will be necessary to determine whether these results will translate to other populations as well.
These findings come at a time when there is an urgent need for more effective diabetes treatment and prevention strategies, and the science of personalized medicine is increasingly guiding decisions in clinical practice. Considering data from DPP showed that diabetes risk decreases by 10 percent with every percentage point of weight loss achieved, even modest weight loss can help reduce diabetes risk. It may be clinically beneficial to assess weight loss following 1 month of intervention and, when needed, provide an additional, adaptive intervention to help improve weight loss and blood glucose levels.