Continent Cutaneous Reservoir – Labeled in Spanish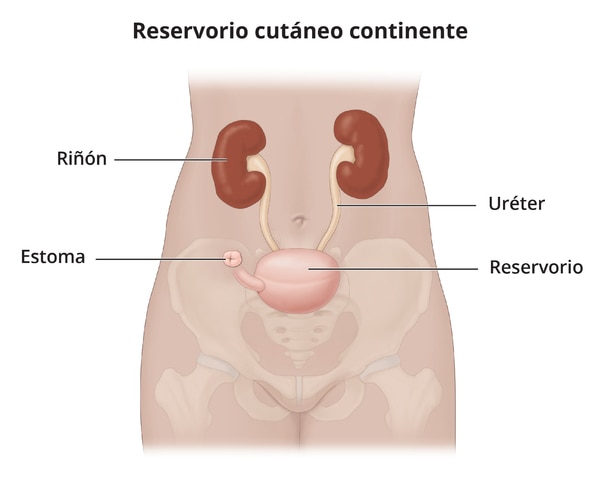 Download Media
Please credit each image as: National Institute of Diabetes and Digestive and Kidney Diseases, National Institutes of Health.
Description
Continent cutaneous reservoir. Labels point to the kidney, ureter, stoma, and reservoir.
Alternate Text
Un reservorio cutáneo continente une los uréteres a una bolsa interna, que se vacía a través de un estoma.
Caption
Se crea un reservorio cutáneo continente usando una bolsa interna para contener la orina. Ambos uréteres están unidos a la bolsa y un canal conecta la bolsa a un estoma.
Diseases or Conditions
File Size
408 KB | 2064 x 1652
File Type
JPG