NIDDK Director's Update
Spring 2016
Commendations & Commencements
Congratulations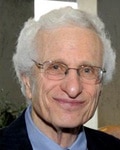 Dr. Phillip Gorden, director emeritus and senior investigator in the intramural NIDDK Diabetes, Endocrinology, and Obesity Branch, has been awarded the Samuel Eichold II Memorial Award for Contributions in Diabetes from the American College of Physicians. The award, to be presented at a ceremony in May, recognizes Gorden's research on insulin resistance and the role of leptin in lipodystrophies.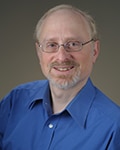 NIDDK Senior Investigator Dr. Kenneth A. Jacobson was named a 2015 Thomson Reuters Highly Cited Researcher, and was also identified in the list of 2015 Thomson Reuters' World's Most Influential Scientific Minds. The recognitions honor the researchers who are central to the advancement of their field who have produced published works that are most cited by their peers.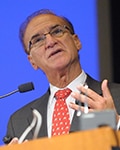 Longtime NIDDK grantee and former NIDDK Advisory Council member Dr. C. Ronald Kahn received the Wolf Prize in Medicine for his discoveries in the insulin signaling network in people with diabetes and/or obesity. Kahn is chief academic officer at the Joslin Diabetes Center in Boston.
Welcome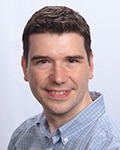 Dr. Nick Guydosh joined the intramural NIDDK Laboratory of Biochemistry and Genetics as a Stadtman Tenure Track investigator. His research focuses on discovering how cells control the expression of genes during translation by the ribosome, which is central to gene expression. Previously, Guydosh was a postdoctoral fellow at Johns Hopkins University School of Medicine.
In Memoriam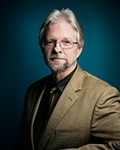 Long-time NIDDK grantee and MERIT awardee Dr. Timothy Bartness died in September. Primarily conducting research at Georgia State University, Dr. Bartness contributed substantially to knowledge in several areas, including white and brown adipose tissue, sympathetic and sensory nervous system innervation, neural control of white adipose tissue lipolysis and brown adipose tissue thermogenesis, obesity reversal, and photoperiodism/melatonin receptor signaling. His work is widely cited and has been pivotal in understanding of the brain-adipose and adipose-brain axes. Dr. Bartness also served on several NIH study sections and Special Emphasis Panels.