Michele Barnard, Ph.D.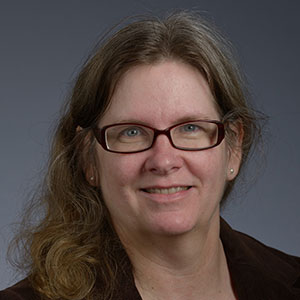 Responsibilities & Activities
I am deputy chief of the Review Branch and chief of the Special Emphasis Panels Section I at the NIDDK. My responsibilities include overseeing the review of applications for a wide range of topics, from translational research, to time-sensitive grants, to ancillary studies.
My research interests include endothelial and epithelial permeability, ion pumps and channels, and the role of activation of leukocytes and subsequent oxygen-radical generation on tissue injury in sepsis and ischemia/reperfusion injury. Tissue injury from sepsis and ischemia/reperfusion contributes to high levels of illness and death. A better understanding of the cellular processes involved in tissue injury may improve methods of prevention and treatment.
I also regularly participate in applicant training workshops, present on the role of the scientific review administrator in the peer review process, and contribute to mock study sections.
Select Experience
Senior Staff Fellow, NHLBI, NIH, 1997-2002
Adjunct Professor, Michael Reese Hospital and Medical Center, University of Illinois, 1994-1997
Faculty, Middle Tennessee State University, 1992-1994
Ph.D., University of South Alabama, 1988