Jason Hoffert, Ph.D.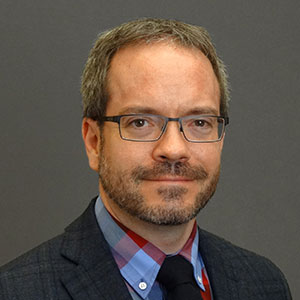 Training and Mentored Research Section
Responsibilities & Activities
My primary responsibility as a scientific review officer is to implement HHS regulations and NIH Policies and Guidance related to peer review of applications submitted in response to Funding Opportunity Announcements issued by the NIDDK and other Institutes and Centers at the National Institutes of Health. My duties include administrative review of applications, organizing peer review meetings to evaluate the scientific merit of applications, managing conflicts of interest, and preparing summary statements.
My research interests include proteomics, mass spectrometry, bioinformatics, and systems biology as applied to the study of solute and water transport in kidney health and disease.
Select Experience
Staff Scientist, National Heart, Lung, and Blood Institute, 2003-2014
Postdoctoral Fellow, National Heart, Lung, and Blood Institute, 2002-2003
Ph.D., Johns Hopkins University School of Medicine, 1997-2002