Hernán A. Lorenzi, Ph.D.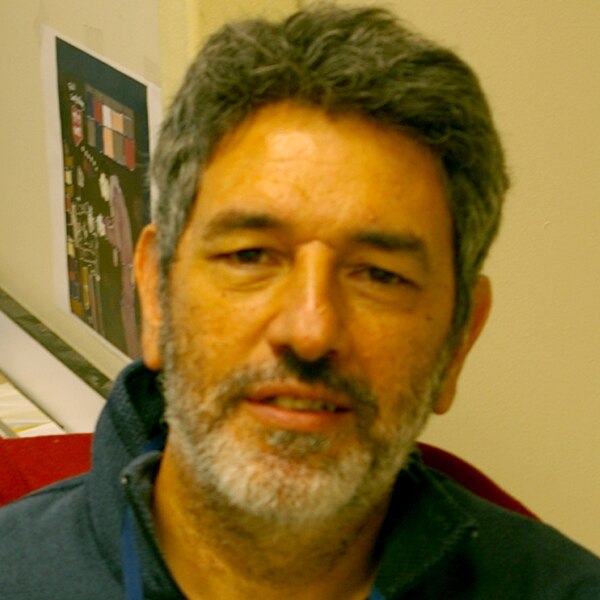 Scientific Focus Areas: Computational Biology, Genetics and Genomics, Microbiology and Infectious Diseases, Molecular Biology and Biochemistry, Systems Biology
Professional Experience
Head of the TriLab Bioinformatics Group, NIDDK-NIH, 2022
Computational Functional Genomics Specialist, Bioinformatics and Computational Biosciences Branch (BCBB), NIAID, NIH, 2020
Member of the NASA Planetary Protection Independent Review Board, 2019
Member of the NASA GeneLab Steering Committee, 2018
Member of the American Society for Microbiology, 2015
Assistant Professor, The J. Craig Venter Institute, 2009
Bioinformatics Analyst, The J. Craig Venter Institute, 2005
Postdoctoral fellow, The Johns Hopkins University, Physiology Department, 2002
Ph.D., University of Buenos Aires, Argentina, 2001
B.S. in Molecular Biology, University of Buenos Aires, Argentina, 1995
Research Goal
My research interest is focused on the role of host-microbiome-pathogen interactions in human health and how these interactions are affected by or shape host/parasite/microbiome evolution and worldwide diversity.
Current Research
The TriLab Bioinformatics Group collaborates with research groups within the LBG, LCMB and LBC laboratories at NIDDK by providing bioinformatic support to answer fundamental questions in cell biology, genetics, biochemistry and host-pathogen interactions. To gain insight into these questions, we apply and develop a combination of bulk and single-cell computational approaches and pipelines to process, analyze and integrate complex, multiomic datasets and study their associations and interactions with phenotypes of interest. We also provide consultation and training services on a variety of bioinformatic analyses and software.
Select Publications
Impact of diet on human nutrition, immune response, gut microbiome, and cognition in an isolated and confined mission environment.

Douglas GL, DeKerlegand D, Dlouhy H, Dumont-Leblond N, Fields E, Heer M, Krieger S, Mehta S, Rooney BV, Torralba MG, Whiting SE, Crucian B, Lorenzi H, Smith SM, Young M, Zwart SR.
Sci Rep (2022 Dec 15) 12:20847. Abstract/Full Text

Study of the impact of long-duration space missions at the International Space Station on the astronaut microbiome.

Voorhies AA, Mark Ott C, Mehta S, Pierson DL, Crucian BE, Feiveson A, Oubre CM, Torralba M, Moncera K, Zhang Y, Zurek E, Lorenzi HA.
Sci Rep (2019 Jul 9) 9:9911. Abstract/Full Text
View More Publications
Research in Plain Language
My research interest is to understand how changes in different characteristics of pathogenic microorganisms and in the composition of the microbes that live within and on the human body can make people more or less susceptible to getting sick.
At the TriLab Bioinformatics Group I work together with other scientists within NIDDK to better understand how cells and complex organisms work. To answer this question, I use a variety of computer programs to find associations between different experimental conditions and changes that occur in the DNA, RNA, proteins or other molecules within the cells. Finding these associations helps us to gain insight into the molecular mechanisms used by cells to respond to different environmental conditions.