Katrina Serrano, Ph.D.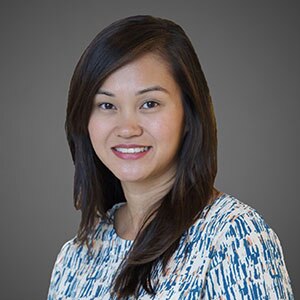 Organ and Tissue Donation Program for Health Disparity Populations; Small Grants for New Investigators to Promote Diversity; Partnerships with Professional Societies to Promote Diversity; Helping to Accelerate Research Potential (HARP); Travel Awards (NMA & NHMA)
Responsibilities & Activities
As a program director in the Office of Minority Health Research Coordination, I lead efforts to address health disparities among underserved populations as well as to promote scientific workforce diversity. I manage a portfolio in organ and tissue donation among populations that experience health disparities, a small grant program promoting diversity in health-related research, a partnership with professional societies to enhance scientific workforce diversity, and a mentoring program for early career individuals from underrepresented backgrounds. I also oversee a training/travel awards program in partnership with medical organizations that aims to support early career investigators who are underrepresented in biomedical research and academic medicine.
Committees & Working Groups
NIH Office of Behavioral and Social Sciences Research Coordinating Committee, NIDDK Secondary Representative
NIDDK Women's Health Working Group, Co-chair
NIH Coordinating Committee on Research on Women's Health, NIDDK Secondary Representative
NIH Common Fund's Faculty Institutional Recruitment for Sustainable Transformation (FIRST) Program, Working Group Member
NIH Tribal Health Research Coordinating Committee, NIDDK Secondary Representative
Select Experience
Program Officer, Office of Research on Women's Health, NIH, 2017-2019
Cancer Research Training Award Fellow, Behavioral Research Program, Division of Cancer Control and Population Sciences, NCI, NIH, 2014-2017
Research Manager, PMK Associates, Inc, 2013-2014
Ph.D., Texas A&M University, 2012
B.S., University of Illinois at Chicago, 2005