Urologic Diseases in America
April 2023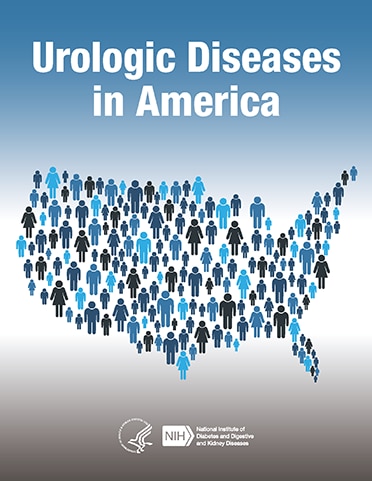 Urologic Diseases in America incorporates current and retrospective data on all aspects of the epidemiology, practice patterns, costs, and impact of urologic diseases in the United States and is intended for use by public officials, nongovernment organizations, the media, academic researchers, health professionals, and the public.
The original report was published in 2012. Select chapters from the original report are still considered current and are available below. Updated chapters will be published to this page as they are finalized.
View Publication
Methods
* Chapters using Methods 2023
Additional Information
Urologic Diseases in America Podcast
Copyright Information
All material appearing in this report is in the public domain and may be reproduced or copied without permission: citation as to source, however, is appreciated.
Suggested Citation
Urologic Diseases in America. [year of publication] UDA Data Report: Epidemiology of non-malignant urologic disease in the United States. National Institutes of Health, National Institute of Diabetes and Digestive and Kidney Diseases, Bethesda, MD, [year of publication].