Diagnosis of Viral Gastroenteritis ("Stomach Flu")
How do doctors diagnose viral gastroenteritis?
Doctors often diagnose viral gastroenteritis based on your symptoms. If your symptoms are mild and last only a short time, you typically won't need tests.
In some cases, a medical history, a physical exam, and stool tests can help diagnose viral gastroenteritis. Your doctor may perform additional tests to check for other health problems.
Medical history
Your doctor will ask you about your symptoms, for example
what symptoms you have
how long you have had symptoms
how often you have had symptoms
Your doctor may also ask you about
recent contacts with other people who are sick
recent travel
current and past medical conditions
prescription and over-the-counter medicines you take
Physical exam
During a physical exam, your doctor may
check your blood pressure and pulse for signs of dehydration
examine you for signs of fever or dehydration
use a stethoscope to listen to sounds in your abdomen
tap on your abdomen to check for tenderness or pain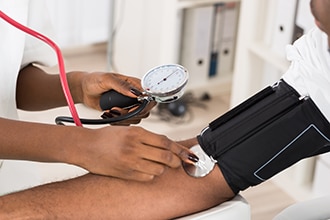 Sometimes, doctors perform a digital rectal exam. Your doctor will have you bend over a table or lie on your side while holding your knees close to your chest. After putting on a glove, the doctor will slide a lubricated finger into your anus to check for blood in your stool. Blood in your stool may be a sign of health conditions other than viral gastroenteritis that may be causing your symptoms.
Stool tests
A health care professional will give you a container for catching and storing the stool. You will receive instructions on where to send or take the container for analysis. Stool tests can show signs of infection, inflammation, and digestive diseases and disorders.
Last Reviewed May 2018