Eating, Diet, & Nutrition for Polycystic Kidney Disease
If you have any kind of chronic kidney disease, including polycystic kidney disease (PKD), talk with a dietitian about which foods to include in your diet and which foods might be harmful. Find a dietitian who specializes in helping people with kidney disease to help you choose the right foods and plan healthy meals.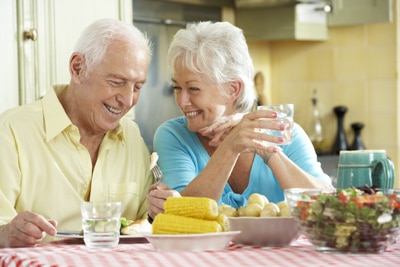 PKD may require diet changes to help lower your blood pressure by limiting how much sodium (salt) you eat. Staying hydrated by drinking the right amount of fluid may help slow PKD's progress toward kidney failure. Eating high-quality protein and smaller portions of protein also can help protect the kidneys. As your kidneys become more damaged, you may need to eat foods lower in phosphorus and potassium. Your health care provider will use lab tests to watch your levels of these minerals.
Last Reviewed January 2017