The Liver Transplant Process
In this section:
The liver transplant process has many steps, including talking with your doctor, visiting a transplant center, and getting evaluated.
Talk with your doctor about a liver transplant
The first step is to talk with your doctor to find out whether you are a candidate for a transplant. Doctors consider liver transplants only after they have ruled out all other treatment options. However, a liver transplant is not for everyone. Your doctor may tell you that you are not healthy enough for surgery. You may have a medical condition that would make a transplant unlikely to succeed. If you and your doctor think a liver transplant is right for you, your doctor will refer you to a transplant center.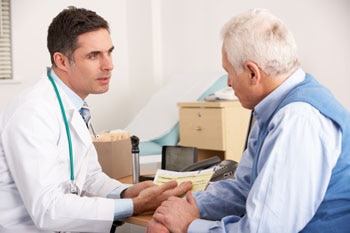 Visit a transplant center
During your first visit to a transplant center, health professionals will provide information about
the evaluation and approval process
placement on the national waiting list
reasons for being removed from the national waiting list
the waiting period
how people are selected for liver transplants
surgery and recovery
the long-term demands of living with a liver transplant, such as taking medicines for the rest of your life
Get evaluated for a liver transplant
You will go through a series of evaluations at the transplant center, where you will meet members of your transplant team. You may need to visit the transplant center several times over the course of a few weeks or even months.
Your team will ask you about your medical history and perform medical tests. These tests may include
a physical exam
blood and urine tests
tests that provide pictures of organs inside your body, called imaging tests
tests to see how well your heart, lungs, and kidneys are working
The team will use the results of these tests to tell them
how likely you are to survive transplant surgery
what other diseases and conditions you have
the cause and severity of your liver disease
Your team will find out if you are healthy enough for surgery. Some medical conditions or illnesses can make a liver transplant less likely to succeed. You may not be able to have a transplant if you have
a severe infection
alcohol or drug abuse problems
cancer outside the liver
serious heart or lung disease
Also, the transplant team will
find out whether you or your caregivers are able to understand and follow your doctor's instructions for care after your transplant. They need to be sure you are mentally prepared for caring for a new liver.
find out whether you have a good support system of family members or friends to help care for you before and after the transplant.
review your medical insurance and other financial resources. Many financial assistance programs are available to people receiving a liver transplant and their families to help with the cost of the surgery, medicines, and care.
Get approved for a liver transplant
The transplant center's selection committee will review the results of your evaluation. Each transplant center has its own guidelines about who can get a liver transplant. Transplant centers often post their guidelines on their websites. The centers also follow national guidelines.
Keep in mind that you may choose not to have a transplant even though you have been approved.
Get placed on the national waiting list
If you are approved for a transplant and do not have a living donor, the transplant center will submit your name to be placed on the national waiting list for a liver from a deceased donor. If you have a living donor, the transplant center will not place you on the national waiting list.
The Organ Procurement and Transplantation Network (OPTN) has a computer network linking all regional organ-gathering organizations—known as organ procurement organizations—and transplant centers. The United Network for Organ Sharing (UNOS), a nonprofit organization, runs the OPTN under a contract with the Federal Government. When UNOS officially adds you to the national waiting list, UNOS will notify you and your transplant center.
UNOS policies let you register with more than one transplant center to increase your chances of receiving a liver. Each transplant center may require a separate medical evaluation.
Wait for a match
The waiting period for a deceased donor transplant can range from less than 30 days to more than 5 years.4 How long you will wait depends on how badly you need a new liver. Other factors—such your age, where you live, your blood type and body size, your overall health, and the availability of a matching liver—may make your wait time longer or shorter. The UNOS computer matches a deceased donor's liver based on your blood type and body size.
UNOS policies rank people with the most urgent need for a new liver to prevent death at the top of the national waiting list.
When a matching liver from a deceased donor is found, your transplant team coordinator will call you right away, tell you what you need to do before going to the hospital, and ask you to come to the hospital right away.
Confirm living donor match if you choose this type of liver transplant
If a family member, spouse, or friend wants to be a living donor, the transplant team will determine whether you and the person have blood types that work together and a similar body size. The transplant team will
ask the potential donor about his or her medical history
perform medical tests to make sure the person is in good general health, with no major medical or mental illnesses
The potential donor must be able to understand and follow instructions before and after surgery, be between the ages of 18 and 60, and have an emotional tie to the person receiving the liver transplant.
The OPTN and UNOS provide detailed information on the organ transplant process.
References
Last Reviewed March 2017