Changing the Conversation about Diabetes: The Power of Youth Voices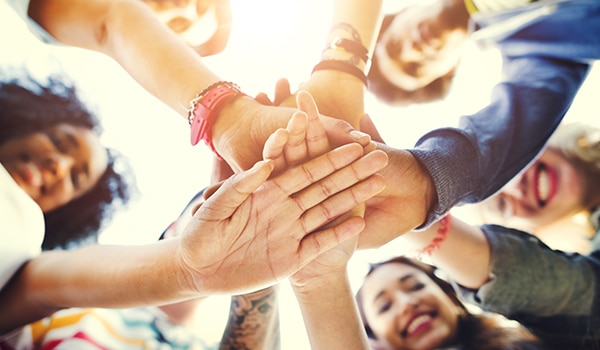 Can art, youth voices, and health advocacy help fight the diabetes epidemic? Dean Schillinger, MD, shares his unique approach.
A Case Study: The Bigger Picture
Engaging with emotions may be an effective way to increase public health literacy and behavior change at an individual or community level. Young people are creative, smart, critical, and honest. We've learned that young people can not only create novel, artistic messages around the facts we share, but can also serve as powerful messengers to their peers, to adults, to their families, and to policymakers. Young people have tremendous potential to foster social change.
In an attempt to combat the rising epidemic of type 2 diabetes in young people, Youth Speaks and the University of California San Francisco (UCSF) Center for Vulnerable Populations joined forces in 2011 to launch The Bigger Picture campaign. This campaign aims to inspire young people to change the conversation about type 2 diabetes and work to confront the systems that have led to its spread.
Young Californians are speaking out on how environmental factors like accessibility to affordable healthy food, predatory marketing, community safety, and other social issues have affected them personally and need to change. We are empowering young people of color affected by the disease to shift the conversation away from placing "shame and blame" on individuals and vulnerable populations toward "taking aim" at the larger social forces that disproportionately burden these populations. This work was recently highlighted in a Journal of the American Medical Association article and a New York Times feature.
Type 2 Diabetes and the Social Determinants of Health
Over the last 5 years, the conversation about diabetes has begun to slowly change. We're seeing local politicians, local public health advocates—even business folks—becoming more engaged in thinking about systemic solutions. Evidence that the conversation is changing also includes a growing awareness of the social determinants of health and how the shape and structure of the world around us affects our behavior and our health.
The socioecological model is becoming part of our understanding of health and illness and diabetes. The Bigger Picture is an attempt to communicate how socioecological forces underlie the diabetes epidemic. The campaign uses hip-hop poetry and music videos created by youth that touch on deeply held adolescent values and grab emotions on a visceral level. In this way, the campaign goes well beyond the standard way of communicating science—well beyond p-values, statistics and graphs—in ways that resonate with the public and with policymakers. The hope is to accelerate the pace at which the conversation is changing so we can end type 2 diabetes in youth and young adults.
Role of Scientists, Clinicians, and Public Health Workers
Health care professionals of all stripes and colors currently fight the daily battles related to type 2 diabetes over and over and over again—thousands and hundreds of thousands of times a year—with our patients. As the former chief of Diabetes Prevention and Control for California, I can safely say that it is high time we come together and fight this as a larger war, because we just can't beat type 2 diabetes one battle at a time. This is why the War on Tobacco and the War on AIDS were waged. And just imagine how much progress we made in those epidemics. To confront type 2 diabetes, clinicians and scientists can and must engage in social action that is evidence-based. I encourage clinicians and scientists to pick one action and do it.
Change the conversation inside the walls of the health care setting.
Stop repeating the same advice over and over. Instead of watching families and teens nod at our advice and then return to the clinic with a BMI that's one point higher—or never even return to our clinics—you can:
Leverage The Bigger Picture content. Use the videos in your clinic. Let young people hear from other young people.
Ask families to watch one or more of the videos at home. Change household conversations from "You're such a bad kid/family who's eating garbage" to "What's going on in our neighborhoods, our schools, and our culture?"
Use one patient education session to have a real conversation—person-to-person, human-to-human. "Tell me your story and how it's led to the health habits you have—ever since you were a child. What's your environment like? What's your neighborhood like?" Begin to engage your patients as people, with the facts. "Did you know that junk food is especially marketed to Latinos and African Americans, that your group is targeted, and that this isn't right? Is this something you want to fight against?" Understand why things are the way they are and interrupt the cycle in a different way. Move the narrative in a different direction.
Carry the conversation beyond the walls of your clinic.
Take one thing and do it. For example, help organize a "walking bus" to a local school.
Work on state and local policy around the procurement of healthy food and beverages for public institutions and workplaces.
Don't be afraid to use your voice. The UCSF has a Champion Provider Fellowship to train and support health care providers to use their expertise and respected voices to improve the health of communities through local policy, systems, and environmental changes.
Engage in some way, but don't think your voice is necessarily the only or most important voice that needs to be heard. Many times, health promotion messages are most effectively communicated by lay people who are affected by the problems, armed with the facts. Develop deep partnerships, which takes time, effort, humility, and patience. It's the only way to amplify your voice and achieve results.
Get school wellness committees and teachers involved.
Share the writing workshop lesson plans and The Bigger Picture Toolkit with teachers in your school district.
Use The Bigger Picture as a model to promote health in schools. Engage young people to move the conversation from a social media campaign to a youth movement—change both social norms and the degree of civic action in which young people engage. Encourage young people to be a stronger force in changing the world, both individually in terms of their and their peers' choices, and in terms of their influence on larger policies.
Ask scientists to answer these questions.
How can we study whether communication and the arts can marry themselves to science to advance public and personal health?
Is tapping into deeply held values of adolescence—defiance against authority, protecting one's family and friends, and fairness and social justice—an effective tool to change behavior? Which message is more effective, "You're getting fat and are at high risk of diabetes. You need to lose weight" or "You should be defiant. You should fight for justice to avoid getting diabetes."
What can you do to change the conversation—to go beyond fighting the daily battles and also begin attacking the type 2 diabetes epidemic at its roots?
---
About Dean Schillinger, MD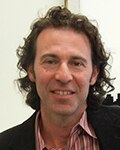 Dean Schillinger, MD, is a professor of medicine in residence at the University of California San Francisco (UCSF) and chief of the UCSF Division of General Internal Medicine at San Francisco General Hospital, where he sees patients, teaches in the primary care residency program, and directs and conducts research at the UCSF Center for Vulnerable Populations Health Communications Research Program. Dr. Schillinger previously served as chief of the Diabetes Prevention and Control Program for the California Department of Public Health. He is on the leadership team of an NIDDK Center for Type 2 Diabetes Translational Research.