New Results from NIDDK-funded Research Add to Understanding of Diabetes in Youth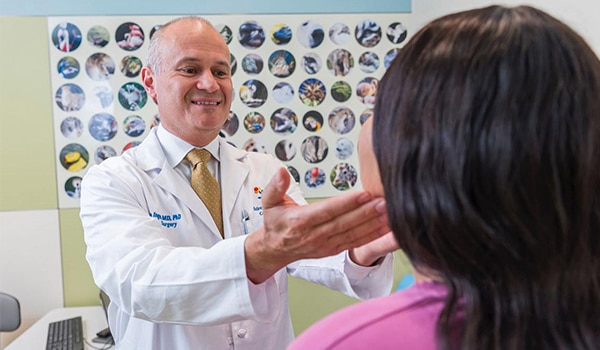 Results from three newly published NIDDK-funded studies—TrialNet, RISE, and Teen-LABS—reveal findings about youth and diabetes.
These three studies share new insights that help in understanding type 1 and type 2 diabetes in young people.
Drug delays type 1 diabetes in people at high risk
The study—involving treatment with an anti-CD3 monoclonal antibody (teplizumab)—is the first to show that clinical type 1 diabetes can be delayed by two or more years among people who are at high risk.
The clinical trial enrolled 76 participants, ages 8-49, who were relatives of people with type 1 diabetes and had at least two types of diabetes-related autoantibodies (proteins made by the immune system) and abnormal glucose (sugar) tolerance. Participants were randomly assigned to either the treatment group, which received a 14-day course of teplizumab or the control group, which received a placebo. All participants received glucose tolerance tests regularly until the study was completed, or until they developed clinical type 1 diabetes – whichever came first.The trial was conducted by the Type 1 Diabetes TrialNet, an international collaboration aimed at discovering ways to delay or prevent type 1 diabetes.
Results showed that the effects of the drug were greatest in the first year after it was given, when 41% of participants developed clinical diabetes, mainly in the placebo group. Many factors, including age, could have contributed to the ability of teplizumab to delay clinical disease since at-risk children and adolescents are known to progress to type 1 diabetes faster than adults. Faster progression of type 1 diabetes is associated with a highly active immune system, which may explain the impact of immune system-modulating drugs like teplizumab. The majority of the study participants (72%) were children.
According to NIDDK Program Director and TrialNet Project Scientist Lisa Spain, Ph.D., this discovery is the first evidence seen that clinical type 1 diabetes can be delayed with early preventive treatment. "The results have important implications for people, particularly youth, who have relatives with the disease, as these individuals may be at high risk and benefit from early screening and treatment," said Lisa.
For more information about the study, read the NIDDK press release.
Improvements in insulin release wane after treatment stops in adults with early type 2 diabetes
The Restoring Insulin Secretion (RISE) Adult and Pediatric Medication Studies compared the use of different treatments among adults aged 20-65 and youth aged 10-19 with impaired glucose tolerance or early onset type 2 diabetes with the aim of preserving beta cell function, which is key to the body's ability to make and release insulin.
Designed together to enable direct comparison of the effect of treatment on youth and adults, these two studies revealed that type 2 diabetes progression in adults slowed during medical treatment but resumed after treatment stopped. Youth on the same treatment had markedly poorer outcomes with continued disease progression both during and after the treatment.
"The RISE studies show that type 2 diabetes affects youth differently, and more aggressively, than adults," said NIDDK Director Dr. Griffin P. Rodgers. "These findings demonstrate the need for continued research to identify new treatment strategies to control and treat type 2 diabetes, and underscore the need to focus on prevention efforts, especially for youth."
Results from this close comparison between adults and youth receiving the same type 2 diabetes treatments support earlier research suggesting the disease is more aggressive in youth than adults and points to new areas of research that may help explain why.
For more information about the study, read the NIDDK press release.
Early weight-loss surgery may improve type 2 diabetes, blood pressure outcomes
Researchers evaluated 161 teens and 396 adults who underwent weight-loss surgery at specialized clinical centers participating in Teen-LABS (Teen-Longitudinal Assessment of Bariatric Surgery)and its adult counterpart, LABS. Teens in the study were under 19 years old at the time of surgery, and adults in the study reported having obesity by age 18.
After following teens and adults with long-term obesity for five years after gastric bypass, results from the study showed that teens who had the surgery were significantly more likely to have remission of both type 2 diabetes and high blood pressure, compared to adults who had the same procedure. Previously, no treatment has shown longer-term effectiveness at reversing type 2 diabetes in youth, which tends to advance more quickly than in adults. However, teens were more likely to have increased risks in other areas, including a need for subsequent abdominal surgeries, most commonly gall bladder removal. Teens were also more likely to have low iron and vitamin D levels. These results build on earlier research related to the benefits, risks, and timing of bariatric surgery to aid in weight management.
"Type 2 diabetes in youth has been a growing problem without a solution, hitting young adults with serious health conditions when they should be in the prime of their lives. This study demonstrates that bariatric surgery may provide an effective treatment, though not one without risks," said Dr. Rodgers. "We hope future research continues to shed light on the best timing and the most effective treatments for all people with weight-related conditions."
For more information about the study, read the NIDDK press release.