Getting Your Patients' Buy-in on Medication Adherence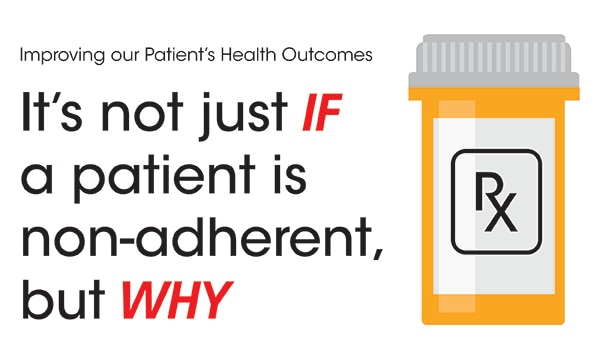 If we don't have appropriate medication adherence with our patients, we may never improve our patients' health outcomes.
Jennifer Bussell, MD, has extensive expertise in improving medication-taking behavior in patients and the implications that medication adherence can have on population health. She shares her insights and some tools you can use.
Q: How do you make time to talk with your patients about medication adherence given the limited time available for a typical appointment?
A: You can address medication adherence in quick ways in your office and it doesn't have to be physician-driven. In my office, my nurse and I look at the patient schedule the day before and we highlight the folks who may be a concern for nonadherence. These patients can be "frequent flyers" with hospital admissions, ER visits that we've noticed since their last visit, patients who have had frequent misses with their appointments, patients who are on four medications or more, or patients who have an elevated A1C that is not at goal. We give these patients a questionnaire to complete, which I can review before I walk in the examining room.
Q: What are some issues that can contribute to medication nonadherence?
A: With a chronic illness, patients might get discouraged because they don't see any immediate improvement, and sometimes they even see negative side effects from taking the medicine. Sometimes patients do not believe the medicine will be beneficial because they do not understand how long they have to take it to see improvement. Patients may also have a history of mistrust. They may come with preconceived concerns that they do not share with you.
Patients who have psychological stressors such as a history of anxiety or depression are also less likely to take their medication as prescribed.
Q: Can you tell us how you might interact with someone that you suspect might not be taking their medications as prescribed?
A: I can share a story about Jean, a patient I met when she was in her mid-60s. She had hypothyroidism, diabetes, and some of the conditions associated with diabetes including hypertension, elevated cholesterol, and cardiovascular disease. I saw her initially as a new patient for a pre-operative evaluation to undergo minor surgery. We had been doing point-of-care testing, and her hemoglobin A1C was 9.4. She was taking 1,000 milligrams of metformin twice a day; glimepiride; Januvia; and I think she was on ACE inhibitors, statins, aspirin, and a few other medications. I recognized that she really wanted to go through the surgery because it was important for her to decrease her discomfort.
Here's a glimpse of the dialogue I had with Jean.
Dr. Bussell: "Jean, I see that you're on quite a bit of medication. Taking medicines every day is tough. Have you ever missed your medicine?" She was kind of silent. She paused. And I said, "How often do you miss your metformin in a week?"
Jean: "Dr. Bussell, can I just be honest with you? I don't take that medicine."
Dr. Bussell: "Oh, why not? Did you have a problem, a missed bowel movement or diarrhea?" (These are common side effects of increasing or starting a dose of metformin.)
Jean: "Well, I did a little bit when I started, but then my husband was on metformin, because he had diabetes, and his doctor told him to stop metformin after he developed renal failure. It required dialysis later on, and I know that he was on metformin and that it probably caused his renal failure. When my previous doctor told me I needed to be on metformin, I didn't want to take that medicine because I didn't want to have renal failure."
The key component is that the true medication taking behavior is often hidden and once you discover it, you have to encourage your patients to share why they are not taking their medication. Jean was not taking her metformin medication due to her perception that medication caused harm. There was no cause and effect with metformin and kidney failure, but that's how she understood it from her past experience with her husband's metformin medication.
Q: Do you have a resource or tool you would recommend to assess risk for medication nonadherence?
A: One tool I use to assess if a patient is at high risk for medication nonadherence is the Morisky eight-item self-questionnaire (PDF, 480 KB) . It's very simple and effective. It can be given to a patient while [they are] waiting for you to come into the room. You can also try the simple adherence estimator.
With information from these tools, you can have a more informed conversation with your patient in a blame-free environment. Maintain eye contact with your patient; don't type away on your computer as you're talking with them. Instead of asking, "Are you taking these medicines?" (Because asking this way suggests that you assume that the patient is already compliant or adherent.) Consider asking, "I know taking medicine every day is difficult. How often do you miss them?" This way, you give patients an opportunity to say, "Yes I do miss them sometimes."
Q: What advice can you share with both seasoned health care professionals and those who may be newer in the field?
A: Instead of doing what you normally do in the short visit, let's see if you can just pull up a chair and talk to your patient. See if you can discover medication adherence. I challenge physicians: When you're stuck with that nonadherent (or what we consider to be a nonadherent or noncompliant) patient, take that moment and use that one visit to see if you can discover medication nonadherence and the reasons for nonadherence.
Thank you Dr. Bussell for sharing your expertise on medication adherence with us.
There are always two sides to a story. Hear patients share their perspectives on medication adherence, presented by Dr. Brown and Dr. Bussell in this video, Medication Adherence: We Didn't Ask and They Didn't Tell.
Share tips, tools, and resources you use to improve medication adherence.
---
About Jennifer K. Bussell, MD, FACP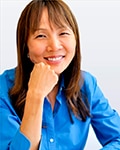 Jennifer K. Bussell, MD, FACP, is an instructor of Clinical Medicine at the Northwestern University Feinberg School of Medicine. She previously served as Clinical System Professor in the Department of Medicine at the University of Chicago and Associate Program Director of Internal Medicine and Transitional Year Residency at MacNeal Hospital. Dr. Bussell speaks nationally to the Institute for Healthcare Improvement on improving medication adherence and is involved in developing the medication adherence module for the AMA's STEPS Forward Program. Dr. Bussell is a member of the Patient Quality Committee at Northwestern Medicine and serves as Chair of the Patient Safety and Quality Committee and as an Executive Board Member for the Illinois Chapter of the American College of Physicians.