The Impact of "Physician Burnout"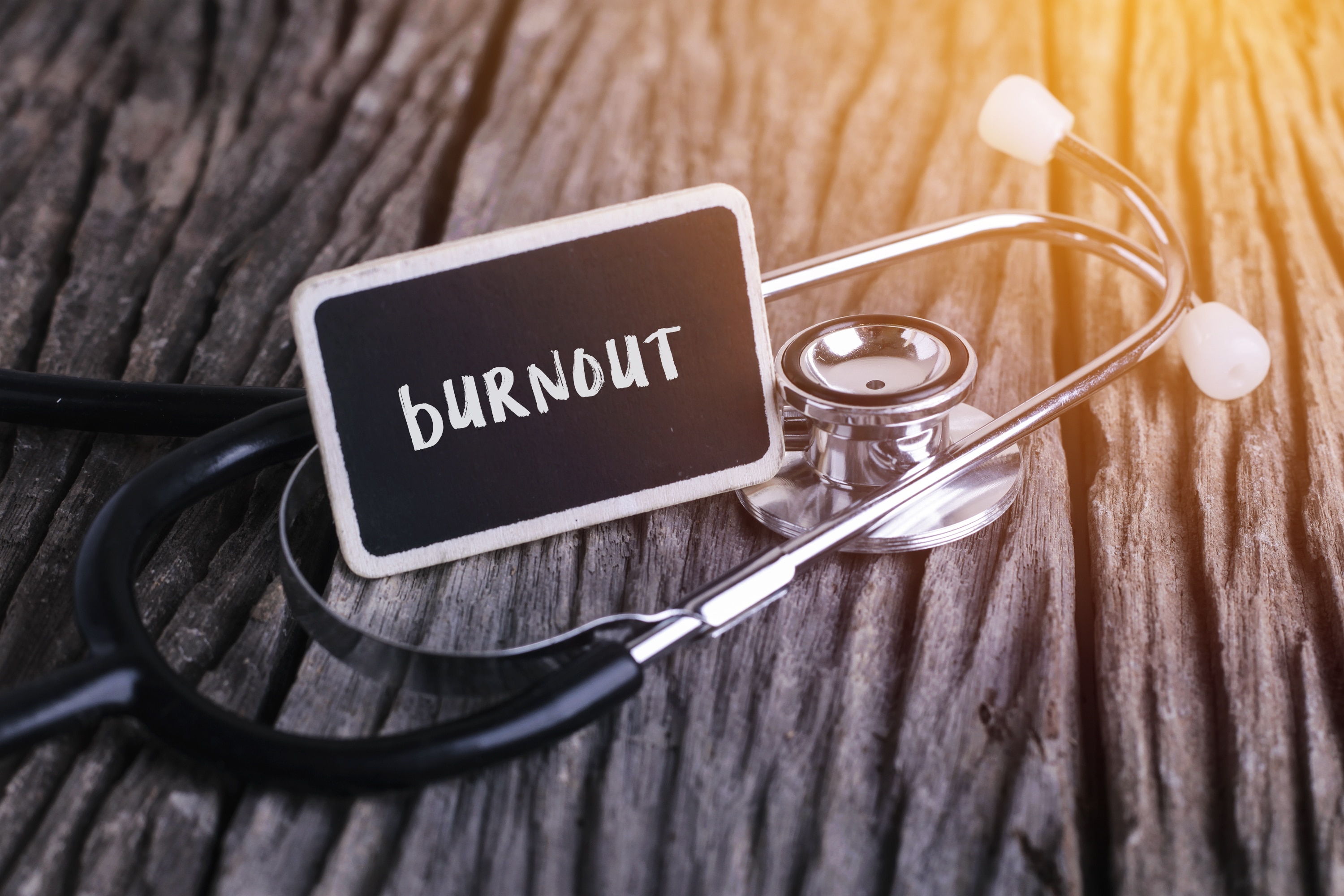 Physician Burnout: What are the downstream effects?
Marie T. Brown, M.D., shares her insights on the impact of "physician burnout" in health care. Dr. Brown offers possible solutions to end the nationwide crisis of physician burnout.
Q: What is "physician burnout"?
A: Physician burnout is a syndrome of emotional exhaustion, cynicism, and a decreased sense of success at work and pride in the quality of work. Depersonalization – treating patients as if they are objects or a growing lack of empathy for patients are other characteristics associated with physician burnout.
Q: How might a physician recognize if they are experiencing signs of burnout?
A: Some physicians lose their desire or excitement about going to work, or begin to feel that they are not doing important work; it's just "a grind" and they don't enjoy seeing patients anymore. These are signs that you may be burning out. Another sign, other than not having that joy and enthusiasm, is being more critical of or depersonalizing your patients. So rather than thinking about Mrs. Jones, the 4th grade gym teacher, you think about her as the lady in room two with a diabetic foot ulcer. Other signs can include a sense of loss at the end of a work day and feeling like a failure rather than a success. Turning to substances such as alcohol, developing symptoms of depression, and having a negative attitude toward their work environment are also signs of physician burnout.
Q: Is burnout something that's unique to physicians?
A: Burnout occurs in all professions. But what we're seeing is that the burnout rate in physicians is twice that of other occupations, and that's what's alarming. So the question is, why is this so high?
There are multiple reasons why burnout is higher in physicians. The "big four" that contribute to the stress and promote burnout are:
Time pressures, or not having enough time to do what needs to be done to take good care of patients. The regulatory burden to document during a patient visit that is now required of physicians encourages physicians to turn their backs on patients and face the computer screen.
Chaotic workplaces, in which frontline physicians need to practice medicine with inefficient workflow and insufficient resources.
Lack of control over work conditions and the work that can be completed in their work day.
Malalignment of mission – or what I refer to as "one foot in each canoe" where the physician is pulled in two different directions, with pressure to increase the number of admissions and, at the same time, prevent hospitalizations.
There's insufficient time to do what's required by the regulatory organizations, deliver good quality care, build a trusting relationship, and listen empathetically to the patient. We know that physicians are taking, on average, about 2 hours of documentation work home daily. That's after a 9- or 10-hour day. A study published in the Annals of Internal Medicine by Dr. Christine Sinsky, an authority on physician burnout, demonstrates that for every 1 hour of face-to-face time with a patient, 2 hours of documentation time with the electronic health record (EHR) was required. Physicians are spending more time with the computer than with our patients. There just isn't enough time in the day.
Q: Is physician burnout a serious issue for health care?
A: It's an extremely important issue. Dr. John Noseworthy, CEO of Mayo Clinic, referred to physician burnout as a "health care crisis." Dr. Noseworthy's work presents strategies to reduce physician burnout. We know that physicians who are experiencing burnout are less empathetic, and their patients are less likely to achieve good outcomes. They may be more likely to refer, prescribe medicine, make more errors, and provide a lower quality of care compared to the physician who is not burned out.
Q: What are some strategies or resources that can be used to address burnout?
A: Physicians can engage leadership to make sure their organization measures burnout and ties senior leadership evaluations to the degree of burnout in the organization. Consider a team-based approach that expands the professional role of existing team members within the practice, such as training medical office assistants to conduct pre-visit screenings.
The AMA has made professional satisfaction a strategic focus and directed a tremendous amount of resources toward AMA STEPS Forward™. Dr Christine Sinsky has led the development of tools to help improve the efficiency of practices and decrease burnout. The STEPS Forward™ modules were developed to be open access, quick, efficient, one-stop toolkits to help answer basic questions for busy clinicians. As a senior physician advisor to AMA in this work, I've had the opportunity to develop, with a wonderful team, more than 50 modules to improve the joy in medical practice, including categories on patient care and professional well-being as it relates to managing type 2 diabetes. A helpful toolkit to efficiently care for patients with diabetes is freely available from STEPS Forward™. This module outlines 6 steps for developing an efficient team-based approach to managing diabetes and provides examples from other practices to help patients achieve their glycemic goals.
Organizations around the country are addressing burnout in healthcare workers and its negative impact on patients. In addition to the AMA's STEPS Forward™ toolkit, the American College of Physicians' effort entitled "Patients Before Paperwork" is an initiative to reinvigorate the patient-physician relationship by challenging unnecessary practice burdens.
There's tremendous opportunity throughout health care to improve the joy in practice and decrease burnout, with the ultimate goal of improving the health of our patients.
What is your organization doing to address physician burnout?