Metformin: It's the First Choice
It's not new, but metformin is still the top treatment choice for type 2 diabetes.
David Nathan, MD, Professor at Harvard Medical School, and Director of the Diabetes Center at Massachusetts General Hospital, shares why metformin remains the best first-line therapy for type 2 diabetes.
Don't want to miss the next post in our series on metformin? Subscribe to the blog.
View Transcript
Metformin has been the first choice for diabetes treatment for a long time, and it's a consensus first choice. Everyone pretty much agrees that it should be the first choice.
The reason for that choice is that it really fulfills all of the kind of checkmarks that you'd like for a drug for a very common disease. It's effective at lowering hemoglobin A1C—usually by about 1 percent, it's very well-tolerated, and it's incredibly safe. The final added bonus is that it's really, really cheap. Metformin's been around for more than five decades and its cost is among the lowest of any prescription drug in the world.
The major concerns about metformin in the past have been around the issue of lactic acidosis which is a very severe condition which can lead to mortality, but it is just vanishingly rare with metformin, compared with its predecessor, phenformin, where it was substantially more common. Otherwise, metformin is really well-tolerated. It causes in probably 5 to 10 percent of patients some gastric disturbance, a sense of fullness, sometimes some soft bowel movements, but otherwise it's incredibly well-tolerated and very safe.
The question with diabetes treatment has really gone from whether…how you treat people first, which is usually with lifestyle intervention—trying to get people to lose weight, increase their activity levels—and now, more recently, we've advised that people start on metformin very early in the course, even at the same time as they try to lose weight, because one of its advantages is that it can help with some weight loss.
In past it used to be that we'd always try lifestyle intervention first, with the goal of losing weight/increasing activity levels, but now even many groups are suggesting that metformin be started very early on: right at the time when you identify diabetes, even as you're introducing lifestyle intervention. One of the reasons for that is that metformin is at worst, weight-neutral and, in most studies, leads to the loss of, you know, 4 to 5 pounds, so that's an added benefit.
Unless there is a contraindication—specific contraindication for a patient to not be on metformin—virtually everyone with type 2 diabetes should be on metformin over the course of their disease. Sometimes as people get older, if they develop kidney dysfunction, we may need to stop it, but otherwise, for the most part it should be started and then continued over the lifespan of their diabetes.
Metformin has been studied in the Diabetes Prevention Program extensively and, of note, it's one of the only now, it's a repurposed drug. I mean, metformin, in a sense, has been used to treat type 2 diabetes, of course, but has not been approved and it is not currently labeled for prevention; that's important to know. But one of our health economic analyses demonstrated that metformin actually is cost-saving in the sense of when we looked at the costs of medical care in our patients who were treated with metformin—in part because metformin is so inexpensive and because it reduced the need for blood pressure medicines and other medications—that it actually was cost-saving, and that's remarkable. There's hardly any drug on the planet which looks like it's cost-saving.
But metformin may be kind of an old drug—a 60-year-old drug—that is a wonder drug of the 21st century.
---
About David Nathan, MD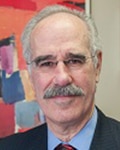 David Nathan, MD, is an endocrinologist in Boston, Massachusetts and is affiliated with multiple hospitals in the area, including Massachusetts General Hospital and Newton-Wellesley Hospital. He received his medical degree from Icahn School of Medicine at Mount Sinai and has been in practice for more than 20 years.