Parenting Intervention May Inform Efforts to Prevent Childhood Obesity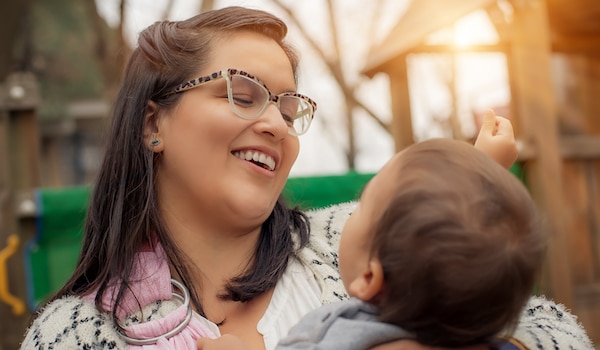 NIH-funded study examines how BMI is affected by responsive parenting in infancy and early childhood.
New results from the NIDDK-funded Intervention Nurses Start Infants Growing on Health Trajectories (INSIGHT) study, indicate that an intervention designed to help first-time mothers effectively respond to their infant's cues for hunger, sleep, feeding, and other infant behaviors significantly improved the body mass index (BMI) z-scores of the child through age 3 years compared with the control group.
First-time mothers assigned to the "responsive parenting" group were educated on how to respond to their infant's needs across four behaviors: feeding, sleep, interactive play, and emotional regulation. Responsive parenting encourages parents to interact with their child in a way that is appropriate for their age, prompt, and meets the child's needs.
The INSIGHT study found that, after completing the three-year study, children in the responsive parenting group had a lower average BMI z-score than those in the control group. There were significantly lower rates of overweight or obesity in the responsive parenting group compared to the control group at age 2 years, and these differences were still favorable but not statistically significant at age 3 years. The results of the study were published August 7 online in JAMA.
"Infancy is a critical period for parents and health care providers to intervene and promote healthy behaviors, and INSIGHT results show us a way to do this effectively," said NIDDK Director Dr. Griffin P. Rodgers. "These important findings help us better understand the important role that infancy and early childhood play in developing healthy habits and preventing obesity."
For more information on the study results, read the NIDDK press release.