Talking to your Patients about Prediabetes - Do You Have a Game Plan?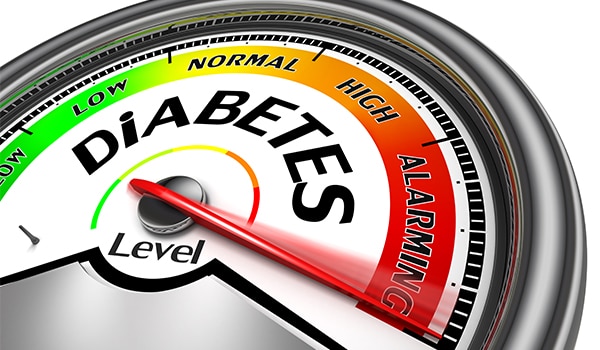 Prediabetes: A wakeup call for type 2 diabetes prevention.
Are we, as health care providers, doing enough to identify patients who are at high risk for type 2 diabetes? Are we doing all we can to help people reduce their risk?
"There are some health professionals who, for a variety of reasons, don't want to use the term 'prediabetes' or focus on lifestyle change programs for those that have prediabetes. The growth of the diabetes epidemic demands that we unite to put our muscle behind preventing type 2 diabetes. I think we've been around and around with the terminology," said Ann Albright, PhD, RD, director of the Division of Diabetes Translation at the Centers for Disease Control and Prevention.
Since 2001, the National Institutes of Health (NIH)-sponsored Diabetes Prevention Program (DPP) research study has shown that intensive lifestyle interventions and select medications are cost effective in preventing or delaying the onset of type 2 diabetes in adults with prediabetes. Findings such as this led to the development of the GAME PLAN Toolkit that health care professionals in both clinical and community settings can use to identify prediabetes and find strategies for talking to patients about prediabetes. Translation of the DPP also formed the foundation of the CDC-led National Diabetes Prevention Program, which brings together public and private stakeholders including insurers, employers, health care systems, and community- and faith-based organizations for nationwide implementation of the lifestyle change program proven to prevent or delay type 2 diabetes in those at high risk.
Risk of type 2 diabetes increases with age and is strongly associated with being overweight or having obesity. Additional risk factors include family history of diabetes, being a member of a high-risk population (African American, Hispanic/Latino, American Indian, Alaska Native, Asian American, and Pacific Islander American), history of gestational diabetes, physical inactivity, hypertension, and high cholesterol, among others. Risk factors for type 2 diabetes should be taken into consideration when you talk with your patients, however, a recent small-scale survey by Johns Hopkins researchers found that a large number of primary care physicians fail to identify all risk factors for prediabetes. In addition, study authors report that a very small percentage of physicians refer patients to behavioral weight-loss and lifestyle intervention programs, some of which have been shown to be effective in reducing the risk of developing type 2 diabetes.
"The first step is acknowledging that the high-risk condition exists, and using the term prediabetes is a more understandable term for patients than impaired glucose tolerance or impaired fasting glucose. You really need to identify those patients who have it. Explain their risk and what can be done to reduce their risk to prevent or delay type 2 diabetes," said Dr. Albright.
There is not a lot of evidence, specifically, around shared decision-making and the prevention of type 2 diabetes. However, Dr. Albright maintains that the principles of shared decision-making apply when it comes to primary prevention of type 2 diabetes. This involves providing information to patients, helping them know where they stand, discussing options, and helping the patient make decisions about what options might work best for them.
"If you do not share information about the patient's risk, you have basically taken the power away from the patient to be engaged in that decision," said Dr. Albright. "If we're really going to take advantage of the great research that is done at NIH, CDC, and at a number of institutions around the country and around the world, then we better get serious about implementing that evidence. Otherwise, those investments have been for nothing."
What is your approach to discussing a patient's risk for developing type 2 diabetes?