Benefits of Physical Activity
Why should I be physically active?
Physical activity is an important step you can take to improve your health and quality of life. Regular physical activity may help prevent or delay many health problems. Being active may help you look and feel better, both now and in the future.
So what's stopping you? Maybe you think that physical activity is boring, joining a gym is costly, or fitting one more thing into your busy day is impossible.
This information may help you identify and beat your roadblocks to physical activity! Learn tips to create a plan to get moving or add more activity to your life.
What are the benefits of regular physical activity?
Physical activity has many benefits.
Improve your health
Regular physical activity may help prevent or delay type 2 diabetes, heart disease, high blood pressure, and stroke. If you have one of these health problems, physical activity may improve your condition.
Physical activity also may help you
reduce your risk for certain cancers, including colon and breast cancer
maintain your weight by balancing the number of calories you use with the number of calories you take in. To lose weight, you'll need to use more calories than you take in.
Improve your quality of life
Regular physical activity also may improve your quality of life right now. Become more active and you may enjoy a happier mood, less stress, and a stronger body.
Who should be physically active?
Everyone can benefit from physical activity. Health benefits are possible for adults and youth from a range of racial and ethnic groups studied, and for people with disabilities.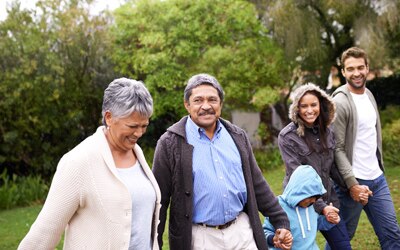 The Federal Government developed physical activity guidelines for Americans (PDF, 14.2 MB) for the amount, types, and intensity of physical activity you need to help you achieve many health benefits across your life span.
May 2017
This content is provided as a service of the National Institute of Diabetes and Digestive and Kidney Diseases (NIDDK), part of the National Institutes of Health. The NIDDK translates and disseminates research findings through its clearinghouses and education programs to increase knowledge and understanding about health and disease among patients, health professionals, and the public. Content produced by the NIDDK is carefully reviewed by NIDDK scientists and other experts.
The NIDDK would like to thank:
Jessica L. Unick, Assistant Professor, The Warren Alpert Medical School of Brown University, Psychiatry and Human Behavior, The Miriam Hospital's Weight Control and Diabetes Research Center