NIDDK Director's Update
Winter 2012
Research Updates
Weight loss does not lower heart disease risk from type 2 diabetes: Intervention stopped early in NIH-funded study of weight loss in overweight and obese adults with type 2 diabetes after finding no harm, but no cardiovascular benefits: An intensive diet and exercise program resulting in weight loss does not reduce cardiovascular events such as heart attack and stroke in people with longstanding type 2 diabetes. Investigators are preparing a report of the findings for a peer-reviewed publication.
"Biggest Loser" study finds modest diet and exercise can sustain weight loss: Exercise and healthy eating reduce body fat and preserve muscle in adults better than diet alone, according to a study funded and conducted by NIDDK. The study was recently published online in Obesity and will be in a future print edition.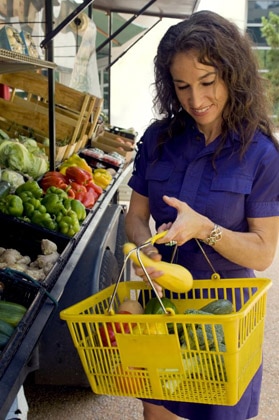 After diabetes during pregnancy, healthy diet linked to reduced type 2 diabetes risk: By sticking to a healthy diet in the years after pregnancy, women who develop diabetes during pregnancy can greatly reduce their risk of developing type 2 diabetes, a study supported by the NIH has found. The study appears online in the Archives of Internal Medicine.
Family problem-solving sessions help teens better manage diabetes: A clinic-based program for adolescents with type 1 diabetes and their families helped the teens develop the healthy behaviors needed to control their blood sugar levels, NIH researchers have found. Findings were published online in Pediatrics.
NIDDK current funding opportunities
Grants and contract notices