Cindy N. Roy, Ph.D.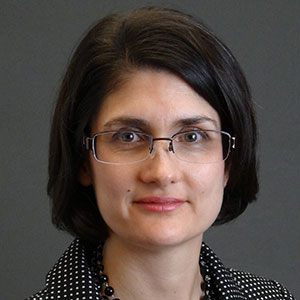 Iron; Heme Biosynthesis; Terminal Erythropoiesis; Bone Marrow Failure/Myelodysplastic Syndrome; Systemic amyloidosis; Porphyrias
Responsibilities & Activities
The NIDDK Hematology portfolio is focused on basic research to improve the treatment, diagnosis and prevention of non-malignant hematopoietic diseases. My portfolio is comprised of investigator-initiated projects which aim to define the molecular regulators of heme biosynthesis and systemic, cellular and mitochondrial iron-homeostasis as it applies to erythropoiesis and iron overload; the biology of terminal maturation of erythrocytes and leukocytes; and the pathogenesis of bone marrow failure and myelodysplastic syndrome. For projects involving maintenance of hematopoietic stem cell quiescence; transcriptional control of hematopoietic cell fate; or globin transcriptional control, please contact my colleague, Dr. Terry Bishop. I am also the Division of Kidney, Urologic and Hematologic Diseases (KUH) contact for the Porphyria Consortium of the Rare Diseases Clinical Research Network (RDCRN).
Select Experience
Assistant Professor of Geriatric Medicine and Gerontology; Adjunct Assistant Professor of Hematology, Johns Hopkins University School of Medicine, 2007-2014
Instructor of Pediatrics, Children's Hospital Boston, 2004-2007
Research Fellowship, Hematology, Children's Hospital Boston, 2000-2004
Doctoral Training, Oregon Health Sciences University, 1996-2000
Ph.D., Oregon Health Sciences University, 2000
B.S., University of Maryland Baltimore County, 1996