Charles D. Schwieters, Ph.D.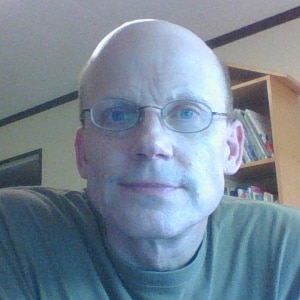 Scientific Focus Areas: Structural Biology, Biomedical Engineering and Biophysics
Professional Experience
Director, Computational Biomolecular Magnetic Resonance Core, NIDDK, NIH, 2021-present
Staff Scientist, Center for Information Technology, NIH, 1999-2021
Postdoctoral Fellow, The University of Utah, 1996-1999
Postdoctoral Fellow, The College of William and Mary, 1993-1996
Ph.D., Princeton University, 1993
B.S., University of Virginia, 1987
Current Research
We develop methodology for determination of structures and dynamics of biomolecules from nuclear magnetic resonance (NMR) and other sources of data. The software and protocols are published in the software package Xplor-NIH, a widely used packages for structure determination from NMR data. Importantly, Xplor-NIH is a platform for incorporating new types of data and novel algorithms into structure determination. We collaborate with experimental groups to develop and apply new methodology. All software is available from the Core's website.
The Core collaborates with researchers both within the NIH Intramural Program—including the NIDDK Laboratory of Chemical Physics—and internationally.
Select Publications
Theory and practice of using solvent paramagnetic relaxation enhancement to characterize protein conformational dynamics.

Gong Z, Schwieters CD, Tang C.
Methods (2018 Sep 15) 148:48-56. Abstract/Full Text

Interaction of Huntingtin Exon-1 Peptides with Lipid-Based Micellar Nanoparticles Probed by Solution NMR and Q-Band Pulsed EPR.

Ceccon A, Schmidt T, Tugarinov V, Kotler SA, Schwieters CD, Clore GM.
J Am Chem Soc (2018 May 23) 140:6199-6202. Abstract/Full Text
View More Publications
Research in Plain Language
We develop algorithms and write software to determine the shape of biological molecules from various data sources, including nuclear magnetic resonance (NMR). We then work with experimental groups at NIH and internationally to apply our work to various applications.
Research Images
Energy surface for improving hydrogen-bonding geometry