Lisa M. Spain, Ph.D.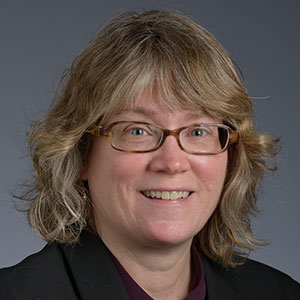 Etiology and pathogenesis of type 1 diabetes and other autoimmune endocrine diseases
Responsibilities & Activities
I serve as director of the Immunobiology of Type 1 Diabetes and Autoimmune Endocrine Diseases Program. My portfolio includes basic and clinical research on the pathogenic mechanisms of autoimmunity in type 1 diabetes and autoimmune thyroid diseases.
I am the Project Scientist for Type 1 Diabetes TrialNet—an international consortium for the conduct of clinical trials for the prevention and reversal of type 1 diabetes. My special interest is in facilitating biomarker discovery.
I am the Program Director for K01, K08, K12, K23, K24, K25, R03 mentored investigator programs for the division. I provide advice and assistance to applicants, participate in funding decisions, and I am involved in program evaluations as needed.
Committees & Working Groups
NIH Autoimmune Disease Coordinating Committee, NIDDK Representative
NIDDK Clinical Sciences Working Group, Member
NIDDK/DEM Autoimmunity/Transplantation Working Group, Member
Select Experience
Scientist II, Holland Laboratories for Biomedical Sciences, American Red Cross, George Washington University Medical School, 1999-2004
Assistant Professor, Wistar Institute, University of Pennsylvania, 1993-1999
Postdoctoral Fellow, Department of Cellular and Molecular Biology, Harvard University, 1991-1993
Ph.D., Massachusetts Institute of Technology, 1990