Meryl A. Waldman, M.D.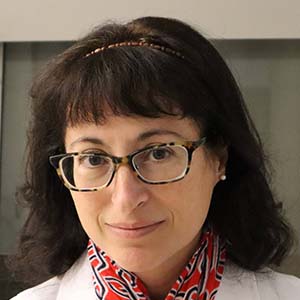 Scientific Focus Areas: Immunology, Clinical Research
Professional Experience
Senior Research Physician NIDDK, NIH, 2020-present
Chief, Clinical Nephrology Consult Service, 2020-present
Director, Dialysis, 2020-present
Nancy Nossal Mentorship Award, 2022

NIAMS Director's Group Award :COVID-19 Systemic Autoimmunity 2022
NIDDK Clinical Director's Award, 2020
Associate Research Physician, NIDDK, NIH, 2018-2020
Staff Clinician, NIDDK, NIH, 2006-present
Clinical Instructor, Columbia University, New York Presbyterian Hospital, Glomerular Disease Institute, 2005-2006
Nephrology Fellowship, Hospital of the University of Pennsylvania, 2001-2005
Internal medicine-Pediatrics Combined Residency, Baystate Medical Center, 1997-2001
M.D., Tufts University School of Medicine, 1997
Current Research
The focus of my research is the natural history, pathogenesis, and treatment of immunologically mediated glomerular diseases particularly membranous nephropathy. The goal of my research is to find novel ways to suppress autoimmune responses that lead to kidney disease as well as to find more sensitive methods to monitor disease activity.
Select Publications
Potential for false decline of anti-SARS-CoV-2 spike antibody titers after COVID-19 vaccination.

Waldman M, Sacks DB, Howard L, Cole J.
Lancet Rheumatol (2022 Sep) 4:e586-e587. Abstract/Full Text

Structural determinants of the dominant conformational epitopes of phospholipase A2 receptor in primary membranous nephropathy.

Tang H, Zhu R, Waldman M, Zhu Q.
J Biol Chem (2022 Mar) 298:101605. Abstract/Full Text
View More Publications
Research in Plain Language
I study new combinations of agents that reduce the activity of the immune system to treat individuals with immune-mediated kidney disease in which kidney cells are damaged by immune responses or inflammation.