DMICC: Coordinating the Federal Investment in Diabetes Programs To Improve the Health of Americans
Jan. 2009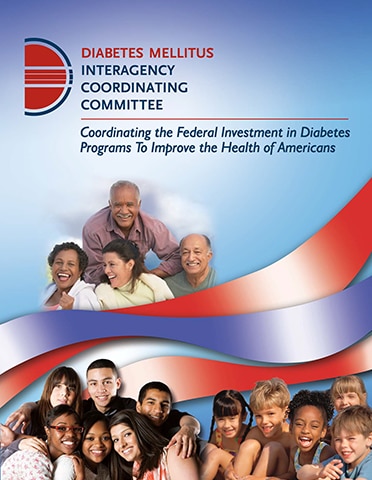 DMICC: Coordinating the Federal Investment in Diabetes Programs To Improve the Health of Americans highlights the activities and accomplishments of the statutory Diabetes Mellitus Interagency Coordinating Committee (DMICC).
The publication includes:
The history, goals, and membership of the Committee, including mission statements related to diabetes efforts of the 35 DMICC member organizations within the Department of Health and Human Services, the Department of Defense, the U.S. Department of Agriculture, and the Veterans Health Administration.
Examples of federal diabetes efforts coordinated by organizations in the DMICC.
Highlights of major areas of successful collaboration, such as diabetes efforts in special high risk populations, the development of consistent guidelines and diabetes-related measurements, and strategic planning for diabetes research programs.