Practice Transformation for Physicians & Health Care Teams
This resource is designed to help physicians, health professionals, and health care administrators across the country adapt to the changing system of health care delivery around diabetes. Practice change is essential to effectively manage diabetes, prevent its serious complications, and delay or prevent type 2 diabetes. This content is based on current, peer-reviewed literature and evidence-based clinical practice recommendations.
Understand Current State and Future of Diabetes Care
Find out how redesigning diabetes care delivery can benefit your practice and learn ways to coordinate with the team to improve care.
Why health professionals and practices should consider redesigning diabetes care delivery.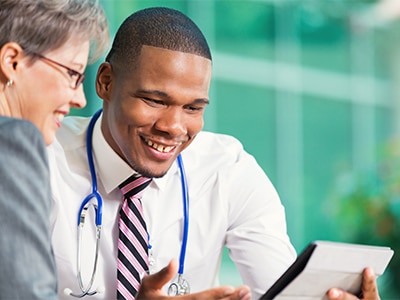 To define quality in diabetes care and provide information on current diabetes-specific programs to improve care, which are often coupled with financial incentives.
To introduce concepts and models of team-based care and provide useful resources for integrating these elements into practice.
---
Find Out How to Assess Your Practice
Use these tools and resources to assist you in performing a self-assessment that will provide a road map for change to meet current and future demands for diabetes care.
---
Implement Changes to Transform Your Practice
Gain insight from these topics to help make changes to your practice to improve patient outcomes.