National Kidney Month Toolkit
Use the resources below to share this important health message, Take the Pressure Off: Your Kidneys and Your Health.
National Kidney Month Flyer
Download our flyer (PDF, 2.6 MB) with tips on healthy lifestyle habits for managing high blood pressure to help protect your kidneys.
Print copies for your bulletin board, share in an e-newsletter, or distribute at an upcoming health fair.
Download a Spanish language version (PDF, 2.53 MB) .
Social Media Content
Download our social media graphics (ZIP, 1.79 MB) and content to post on your Instagram, Facebook, and Twitter pages.
To share this toolkit with your followers, click anywhere on the NIDDK social media message below to then like and share the post on your Twitter page.
To share the YouTube video, click the share arrow in the top right corner of the video below for a link to share with your network.
Kidney Health Resources for Community and Family Organizers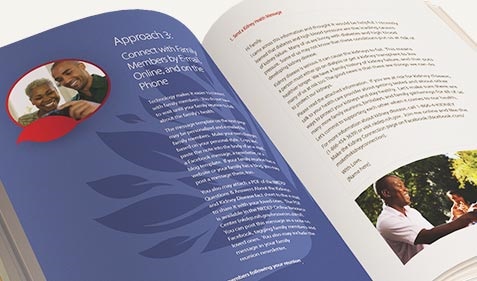 Family Reunion Kidney Health Guide
Family reunion planners, or anyone planning or attending a reunion or family gathering, can use this guide to start the important conversation about family health and the kidney connection.
Download a Free Copy (PDF, 1.48 MB)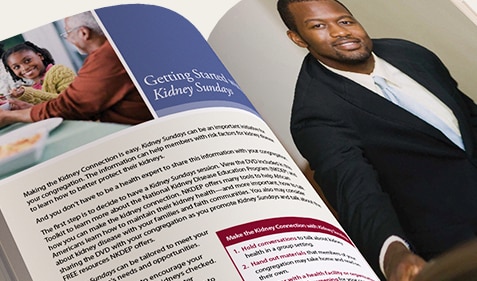 Kidney Sundays: A Toolkit
Health ministry leaders, or anyone interested in bringing health programming to their congregation, can use this toolkit to help make the kidney connection.
Download a Free Copy (PDF, 7.94 MB)
Resources for Health Care Professionals and Their Patients
View training guides, evidence-based resources, and data related to high blood pressure and kidney disease.
Download printable factsheets and brochures.