Definitions & Facts for Cyclic Vomiting Syndrome
In this section:
What is cyclic vomiting syndrome?
Cyclic vomiting syndrome, or CVS, is a functional gastrointestinal (GI) disorder that causes sudden, repeated attacks—called episodes—of severe nausea and vomiting. Episodes can last from a few hours to several days. The episodes are separated by periods without nausea or vomiting. The time between episodes can be a few weeks to several months. Episodes can happen regularly or at random. Episodes can be so severe that you may have to stay in bed for days, unable to go to school or work. You may need treatment at an emergency room or a hospital during episodes. Cyclic vomiting syndrome can affect you for years or decades.
CVS is not chronic vomiting that lasts weeks without stopping. CVS is not a condition that has a definite cause, such as chemotherapy.
How common is cyclic vomiting syndrome?
Experts don't know how common cyclic vomiting syndrome is in adults. However, experts believe that cyclic vomiting syndrome may be just as common in adults as in children. Doctors diagnose about 3 out of 100,000 children with cyclic vomiting syndrome every year.1
Who is more likely to get cyclic vomiting syndrome?
You may be more likely to get cyclic vomiting syndrome if you have
migraines or a family history of migraines
a history of long-term marijuana use
a tendency to get motion sickness
Among adults with cyclic vomiting syndrome, about 6 out of 10 are Caucasian.2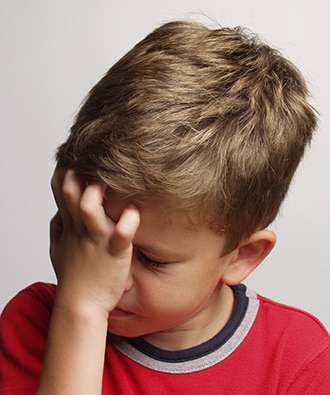 What other health problems do people with cyclic vomiting syndrome have?
People with cyclic vomiting syndrome may have other health problems,2 including
What are the complications of cyclic vomiting syndrome?
The severe vomiting and retching that happen during cyclic vomiting episodes may cause the following complications:
References
December 2017
This content is provided as a service of the National Institute of Diabetes and Digestive and Kidney Diseases (NIDDK), part of the National Institutes of Health. The NIDDK translates and disseminates research findings through its clearinghouses and education programs to increase knowledge and understanding about health and disease among patients, health professionals, and the public. Content produced by the NIDDK is carefully reviewed by NIDDK scientists and other experts.
The NIDDK would like to thank:
Thangam Venkatesan, M.D., Medical College of Wisconsin