Addressing Pain and Opioid Use in Patients Treated with Hemodialysis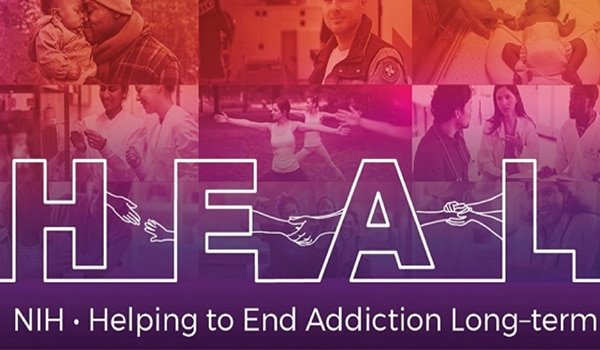 Learn about research that may help reduce opioid use and maintain quality of life for patients with kidney failure who require hemodialysis.
Paul Kimmel, MD, NIDDK program director in the Division of Kidney, Urologic, and Hematologic Diseases, discusses the NIDDK Hemodialysis Opioid Prescription Effort (HOPE) consortium, which is part of the NIH Helping to End Addiction Long-term (HEAL) initiative. The HOPE consortium seeks to address opioid use within the U.S. End-Stage Renal Disease (ESRD) hemodialysis program—which includes people who have kidney failure due to diabetic kidney disease.
Q: What is the NIH HEAL initiative?
A: The NIH HEAL initiative is a major coordinated effort through the NIH Office of the Director to support research to help address the crisis of opioids and pain. This trans-NIH effort builds on well-established NIH research to accelerate scientific solutions to stem the national opioid public health crisis and offer new hope for individuals, families, and communities affected by the devastating crisis. Toward this goal, the NIH HEAL initiative has awarded over $945 million toward research on two overarching priorities: 1) enhancing pain management, and 2) improving prevention and treatment for opioid misuse and addiction. The initiative leverages expertise from almost every NIH Institute and Center to approach the crisis from all angles, and across the full spectrum of research from basic research to implementation science.
Q: What is the NIDDK HOPE consortium?
A: The NIDDK HOPE consortium, part of the NIH HEAL initiative, seeks to decrease opioid prescriptions among people treated with hemodialysis, while maintaining their perception of quality of life and decreasing their perception of pain.
In 2018, the NIDDK requested applications for clinical centers and a scientific and data research center to participate in the HOPE consortium. The solicitation called for multidisciplinary expertise, including nephrologists, psychiatrists, psychologists and behavioral scientists, clinical trialists, medical specialists in pain, and specialists in opioid use and addiction medicine. In September 2019, we were very pleased to award funding to eight clinical centers and a scientific and data research center that make up the consortium.
The HOPE consortium is now tasked with developing a protocol to be approved in the first year of the study. We expect the consortium will start recruiting study participants in fall 2020, with a goal of including up to 1,000 participants nationwide.
Q: How common is the problem of pain among people with kidney failure who require hemodialysis? What are the problems with current pain management in this patient population?
A: Pain is a common problem that frequently affects patients treated with hemodialysis. Research has shown that the pain or discomfort that patients experience during hemodialysis is different from the pain or discomfort that they experience outside of dialysis sessions, which are only 12 to 15 hours out of the week. It's also known that patients' perception of pain during hemodialysis seems to vary according to ethnicity and geography.
In a nationwide study, we found that among people receiving hemodialysis, about 60 percent had a short-term opioid prescription but about 20 percent had chronic opioid prescriptions—meaning prescriptions for a 90-day or longer supply of opioids—in a year's period.
In people treated with hemodialysis, chronic opioid prescriptions are associated with increased risk of death, discontinuation of dialysis, and hospitalization. Although we can't infer from the research that the chronic opioid prescription is the cause of these poor outcomes, decreasing opioid prescriptions and using alternative medications and other interventions for pain could decrease morbidity and mortality among people receiving hemodialysis.
Q: What aspects of pain and pain management among people receiving hemodialysis will the HOPE consortium investigate?
A: The HOPE consortium is planning to evaluate two interventions—cognitive behavioral therapy (CBT) and clinical care management—to improve pain management and decrease opioid prescription rates. The study will also examine how severity of illness and comorbidities, such as diabetes and social determinants of health, interact with patients' experience of pain and opioid prescriptions.
In the first arm of the study, the CBT intervention would deal with interrelated issues of depression, anxiety, lack of social support, perception of pain, medical illness, and opioid prescription. CBT would also provide patients coping skills designed to decrease dependence on opioids while managing pain. In the second arm of the study, the clinical care management intervention, medical personnel would help patients streamline prescriptions and navigate the medical system to meaningfully decrease opioid prescriptions, while paying attention to the patients' experience of pain. A third arm is being considered, in which participants would receive information about opioid use and pain management techniques but would not receive an active intervention.
The sequential multiple assignment randomized trial (SMART) design of the study includes the possibility of randomizing participants to buprenorphine treatment to reduce opioid dependence if the initial intervention is not successful in reducing opioid prescription rates or doses.
Q: How will the research conducted by the HOPE consortium help health care professionals better manage pain in patients receiving hemodialysis in the future?
A: More research is necessary on pain and opioid use, focused on interventions that will reduce opioid prescriptions, decrease perception of pain, and improve quality of life. The HOPE study is just one portion of that necessary research, and a small but important part of the entire NIH HEAL initiative.
Health care professionals can consider talking with patients about participating in the HOPE study. Anyone with questions about the HOPE consortium and its research can contact me or the HOPE Scientific Data and Research Center at the University of Pennsylvania.
How do you address pain in your patients who require hemodialysis? Tell us below in the comments.