Study Finds That Ultra-Processed Foods Lead to Weight Gain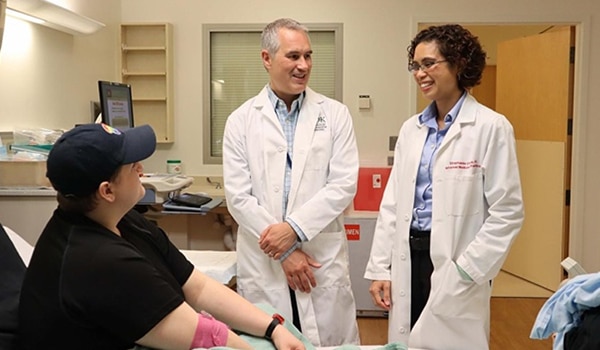 NIDDK researchers report results of the first randomized, controlled research on the effect of ultra-processed foods on energy intake and weight gain.
Heavily processed foods lead to overeating and weight gain, according to a recent study conducted by NIDDK researchers. Data from this study suggest that limiting heavily processed foods could be an effective strategy for weight management.
The study—the first randomized, controlled research on the effects of ultra-processed foods—enrolled 20 healthy volunteers (10 men and 10 women) to reside at the Metabolic Clinical Research Unit at the NIH Clinical Center for 4 straight weeks. For the first 2 weeks, participants were randomly assigned to receive either a diet of ultra-processed foods or a diet of minimally processed foods. For the last 2 weeks, participants received the alternate diet. The ultra-processed and minimally processed meals had the same amounts of calories, sugars, fiber, fat, and carbohydrates. Participants could eat as much or as little as they wanted of each meal.
When participants received the ultra-processed meals, they ate more calories and gained more weight than when they received the minimally processed meals. "Though we examined a small group, results from this tightly controlled experiment showed a clear and consistent difference between the two diets," said Kevin D. Hall, Ph.D., an NIDDK senior investigator and the study's lead author. "This is the first study to demonstrate causality—that ultra-processed foods cause people to eat too many calories and gain weight."
Dr. Hall also noted that preparing meals with minimally processed foods requires more time and money. "Just telling people to eat healthier may not be effective for some people without improved access to healthy foods," he said. He suggested that future research could examine aspects of ultra-processed foods that lead to weight gain and whether reformulating processed foods would reduce their effect on body weight.
The results of this study, supported by the NIDDK Division of Intramural Research, were published in Cell Metabolism. For more information about the study, read the NIDDK press release.