NIDDK Advisory Council: Members
The NIDDK Advisory Council members are appointed to 4-year terms. The Council membership consists of 18 voting members, including 12 health or science experts and 6 members of the public. Each Council member also serves on one of three Council subcommittees – Digestive Diseases and Nutrition; Diabetes, Endocrinology, and Metabolic Diseases; and, Kidney, Urologic and Hematologic Diseases. Six non-voting, ex-officio members act as liaisons with higher level agencies, including the Secretary, Department of Health and Human Services (DHHS), and representatives from the Department of Defense, Centers for Disease Control and Prevention, and Department of Veterans' Affairs.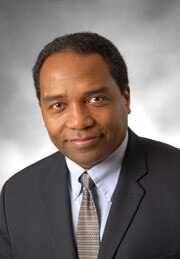 Rodgers, Griffin P., M.D.
Chairperson
Director, National Institute of Diabetes and Digestive and Kidney Diseases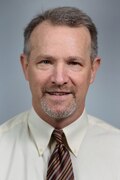 D'Alessio, David A., M.D.
Ex-Officio
Professor and Director
Division of Endocrinology
Duke University Medical Center
Guay-Woodford, Lisa., M.D.
Member until Nov. 2020
Professor
Center for Translational Science
Children's National Medical Center
Kahn, Barbara, M.D.
Member until Nov. 2021
George R. Minot Endowed Chair
Beth Israel Deaconess Medical Center
Klurfeld, David M., Ph.D.
Ex-Officio
National Program Leader, Human Nutrition
Human Nutrition Research Center
USDA-Agricultural Research Service
Knight, Richard
Member until Nov. 2020
Vice President
American Association for Kidney Patients
Lange, Paul H., M.D.
Member until Nov. 2019
Professor and Chair
Department of Urology
University of Washington School of Medicine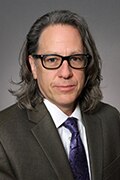 Malik, Karl F., Ph.D.
Executive Secretary
Director, Division of Extramural Activities
National Institute of Diabetes and Digestive
and Kidney Diseases
Nealon, Thomas
Member until Nov. 2020
National Board Chair and CEO
American Liver Foundation
Peek, Richard, M.D.
Member until Nov. 2021
Professor
Department of Medicine
Vanderbilt University
Pessin, Jeffrey, Ph.D.
Member until Nov. 2020
Professor
Department of Endocrinology
Albert Einstein College of Medicine
Sokol, Ronald, M.D.
Member until Nov. 2021
Endowed Chair
Children's Hospital Colorado
University of Colorado, Denver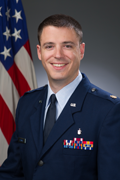 Stewart, Ian J., M.D.
Ex-Officio
Assistant Professor of Medicine/Air Force Major
David Grant Medical Center
Clinical Investigation Facility
Stiehl, Lorraine
Member until Nov. 2021
Consultant
Stiehlworks Consulting
Torok-Storb, Beverly, Ph.D.
Member until Nov. 2019
Clinical Research Division
Fred Hutchinson Cancer Research Center