NIDDK Director's Update
Fall 2010
Health Information Updates
Expanded campaign focuses on women with history of gestational diabetes and their families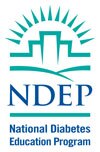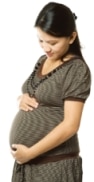 The National Diabetes Education Program, an HHS program jointly sponsored by the NIH and the Centers for Disease Control and Prevention (CDC), has partnered with the NIH Office of Research on Women's Health to expand a post-gestational diabetes outreach and awareness initiative called, "It's Never Too Early To Prevent Diabetes: A Lifetime of Small Steps for a Healthy Family." The primary goals of this campaign are to:
Decrease incidence of type 2 diabetes among women with a history of gestational diabetes;
Increase awareness of risks for obesity and diabetes among families with children whose mothers were diagnosed with gestational diabetes; and
Expand outreach to health care professionals who are counseling women about future health risks and the importance of adopting and maintaining healthy behaviors in families affected by gestational diabetes.
In addition, NIDDK has received funding through the American Recovery and Reinvestment Act of 2009 to increase adoption of early intervention strategies to prevent diabetes after gestational diabetes mellitus, or GDM. This comparative effectiveness research study will test outreach approaches that may encourage post-partum testing and enrollment of women with gestational diabetes in behavior change programs.
NIDDK supports communication among federal agencies on chronic kidney disease

A committee mandated to improve the coordination of federal resources and response to chronic kidney disease is picking up momentum, with the National Kidney Disease Education Program (NKDEP) helping organize and expand the role of the Kidney Interagency Coordinating Committee—or KICC.
KICC has grown from an annual meeting to an organization that supports member agencies by sharing information and activities and creating opportunities for collaboration, including serving as a forum for discussion between agencies on objectives related to chronic kidney disease for Healthy People 2020, a NIDDK-led program.
Currently, KICC is assisting the CDC in developing and promoting materials on chronic kidney disease and using NKDEP materials in a "toolkit" of guidelines for primary care physicians to use in understanding Clinical Practice Guidelines for the Management of Chronic Kidney Disease for the Veterans Health Administration and the U.S. Department of Defense.
For more information: NKDEP.