NIDDK Director's Update
Winter 2010
Commendations & Commencements
Congratulations

Dr. G. Marius Clore, chief of the Protein Nuclear Magnetic Resonance Section in the Laboratory of Chemical Physics, was inducted into the American Academy of Arts and Sciences in October. Inductees were honored for cutting-edge research and scholarship, artistic accomplishment and exemplary service to society.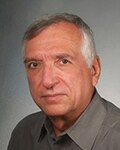 Dr. William Eaton, chief of the Laboratory of Chemical Physics, received the John Scott Award—given to people who have made an outstanding contribution to the welfare of mankind—for his part in the discovery of the microscopic basics for the aggregation of sickle cell hemoglobin, enabling new treatments for sickle cell disease.
Longtime NIDDK grantee Dr. Jeffrey Friedman, an investigator in the Howard Hughes Medical Institute at Rockefeller University, and former grantee Dr. Douglas Coleman of The Jackson Laboratory won the 2010 Albert Lasker Basic Medical Research Award for the discovery of the hormone leptin.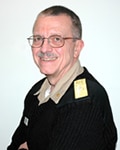 Dr. Van S. Hubbard, was the 2010 recipient of The Obesity Society's Mickey Stunkard Lifetime Achievement Award, given for contributions to the field of obesity through education, mentorship and scholarship. Hubbard is NIDDK associate director for nutritional sciences and director of the NIH Division of Nutrition Research Coordination.
Two NIDDK grantees received the 2010 Presidential Early Career Award for Scientists and Engineers, the highest honors bestowed by the U.S. government to scientists and engineers beginning independent careers. The grantees are: Dr. Muneesh Tewari, an assistant professor at the University of Washington School of Medicine and oncologist and researcher at the Fred Hutchinson Cancer Research Center in Seattle, and Dr. Martin Zanni, an associate professor in the Department of Chemistry at the University of Wisconsin in Madison.
Twelve researchers were honored with NIDDK 60th Anniversary Early Career Investigator/Scholar Awards. Intramural awardees are: Dr. Daniel Appella, Dr. Susan Buchanan, Dr. Orna Cohen-Fix, Dr. Alexandra McPherron, and Dr. Kristin V. Tarbell. Other awardees are: Dr. Ajay Chawla of Stanford School of Medicine, Dr. Martin T. Zanni of the University of Wisconsin Department of Chemistry, Dr. Clara Abraham of Yale University Section of Digestive Diseases, Dr. Karen Guillemin at the University of Oregon Institute of Molecular Biology, Dr. Mattias H. Tschöp of the University of Cincinnati Metabolic Diseases Institute, Dr. Laura M. Calvi of the University of Rochester Medical Center, and Dr. Jeremy S. Duffield of the University of Washington in Seattle.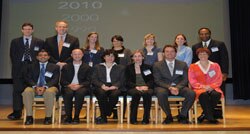 NIDDK staff received NIH Director's Awards in 2010 for exemplary performance. Awardees are: Dr. Kristin M. Abraham, Dr. Olivier Blondel, Dr. Van S. Hubbard, Dr. Christine M. Hunter, Dr. Jeffrey B. Kopp, Dr. Sheryl M. Sato and Dr. Philip F. Smith.
Welcome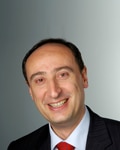 Dr. Ziya Kirkali as a senior scientific officer for clinical and translational research in urologic diseases within the Division of Kidney, Urology, and Hematology Division. He served as a past president of the Urological Research Society and was also former chairman and secretary of the European Organization for Research and Treatment of Cancer–Genito Urinary Group.
A Fond Farewell
Five NIDDK Advisory Council members, who have completed terms: Dr. Mark Magnuson served on the Division of Diabetes, Endocrinology, and Metabolic Diseases Subcouncil; Dr. Charles O. Elson, III, and Dr. Patrick Tso served on the Division of Digestive Diseases and Nutrition Subcouncil; and Dr. William Mitch and Dr. Anthony Schaeffer served on the Kidney, Urologic, and Hematologic Diseases Subcouncil.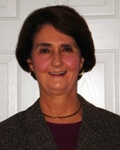 Dr. Carolyn Miles, director of the Clinical Obesity and Nutrition Program in the Division of Digestive Diseases and Nutrition, the program director for the Nutrition Obesity Research Centers, and the project scientist for the Longitudinal Assessment of Bariatric Surgery study, will retire at the end of December 2010.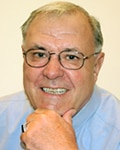 Dr. Ken May, director of GI neuroendocrinology, GI transport and absorption, and nutrient metabolism programs and budget coordinator in the Division of Digestive Diseases and Nutrition, will retire in February 2011.
In Memoriam
Longtime NIDDK grantee Dr. Christopher Saudek, founder and director of the Johns Hopkins Comprehensive Diabetes Center, died in October. He was president of the American Diabetes Association from 2001-2002, a principal investigator in the NIDDK's Diabetes Prevention Program and a pioneer in developing implantable insulin pumps.
Longtime NIDDK grantee Dr. Steven Elbein, a professor of internal medicine and chief of the Section on Endocrinology and Metabolism at Wake Forest University Baptist Medical Center, died in June. His work on polymorphisms that contribute to the risk of diabetes furthered understanding in the areas of pathophysiology and genetic susceptibility to the disease. Dr. Elbein was a member of the Diabetes, Endocrinology, and Metabolic Diseases B study section from 2003 to 2007 and then chair of the study section for two years.