NIDDK Director's Update
Spring 2011
Research Updates
Investigators have observed that the survival rate of people with a rare immunodeficiency disease called chronic granulomatous disease (CGD) is greatly improved when even very low levels of microbe-killing molecules are present. Because production of these molecules, made by an enzyme called NADPH oxidase, can be predicted from genetic analysis, a patient's risk for severe CGD could be assessed very early in life, allowing for more personalized treatment, say the researchers. The study was published online in December 2010 in the New England Journal of Medicine.
Researchers have identified a chemical compound that prevents overproduction of thyroid hormone, a finding that brings scientists one step closer to improving treatment for Graves' disease. The findings, which were published in December 2010 in the Journal of Clinical Endocrinology and Metabolism, establish the effect of the receptor antagonist on human thyroid cells.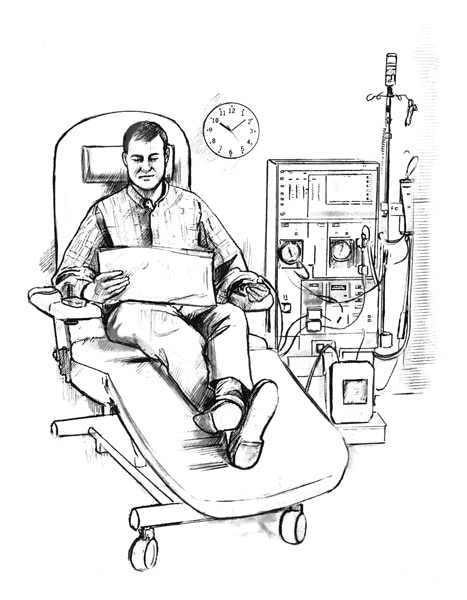 Frequent hemodialysis improved left ventricular mass (heart size) and self-reported physical health compared to conventional hemodialysis for kidney failure, according to the Frequent Hemodialysis Network (FHN) Daily Trial funded by NIH and the Centers for Medicare & Medicaid Services. Results were published online Nov. 20, 2010, in the New England Journal of Medicine to coincide with a presentation at the American Society of Nephrology meeting in Denver.
An intensive combination of three immune-modulating drugs has driven a rare form of extreme insulin resistance into long-term remission in all seven patients who received the treatment, according to researchers with NIH and Cambridge University, England. Results of the trial, conducted at the NIH Clinical Center in Bethesda, Md., are published in the Journal of Clinical Endocrinology and Metabolism.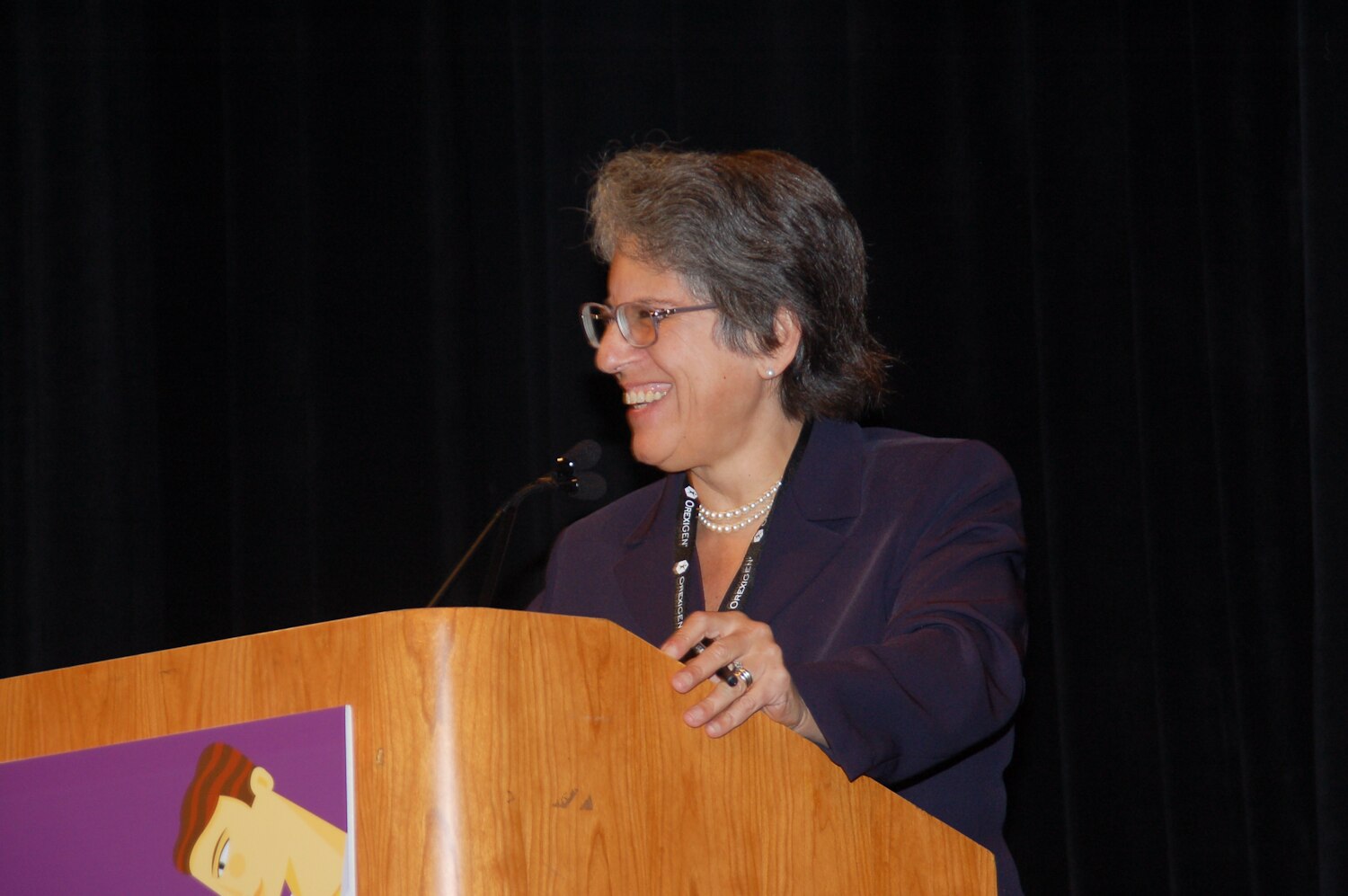 NIDDK 60th Anniversary: Dr. Susan Yanovski, co-director of the NIDDK Office of Obesity Research and director of the NIDDK Obesity and Eating Disorders Program, begins a plenary session for the NIDDK 60th Anniversary Symposium , "Physical Activity: From Marathon Mouse to the Y," on Oct. 10 at The Obesity Society's Annual Scientific Meeting, held in San Diego, Calif.
As NIDDK moves into its 61st year, reflect on the Institute's past and recent anniversary through materials like NIDDK: 60 Years of Advancing Research to Improve Health (PDF, 1.33 MB) , which includes decades of intramural and extramural advances.
Diabetes research strategic plan released: A new strategic plan for diabetes research, "Advances and Emerging Opportunities in Diabetes Research: A Strategic Planning Report of the Diabetes Mellitus Interagency Coordinating Committee (DMICC)," has been released and will be available this spring. NIDDK spearheaded the development of this plan in its role as chair of the statutory DMICC.
Through a collaborative process involving multiple federal agencies and the external research and patient advocacy communities, as well as past and current members of the Institute's Advisory Council, a broad array of diabetes research opportunities was identified. These opportunities span basic, clinical, and translational research. The strategic plan is meant to serve as a guidepost for federally supported diabetes research at NIH and other agencies for the next decade, and to help us in our pursuit of the goal of conquering diabetes.
The launch of this strategic plan for diabetes research is especially timely in light of new 2010 data showing that diabetes affects 25.8 million Americans, or about 8.3 percent of the U.S. population.
The final plan will be posted this spring.
Two new grant opportunities for lifestyle intervention studies: Two Requests for Applications (RFAs) on lifestyle interventions in overweight and obese pregnant women were recently published:
New policies for grant application changes, corrections, resubmissions: Window for fixing grant applications closes: All changed or corrected applications to address Grants.gov and eRA Commons errors or warnings must be submitted by the deadline to be considered on time. Corrected applications submitted after the deadline will not be accepted for due dates on or after Jan. 25, 2011. For more information.
New time limit set for resubmission applications: For grant application deadlines on or after Jan. 25, 2011, applicants must submit their resubmission application (A1) within 37 months of the initial new, renewal or revision application due date. For more information.
NIDDK current funding opportunities
Grants and contract notices