NIDDK Director's Update
Spring 2012
News Around NIDDK
Japanese researcher finds home in NIDDK lab after earthquake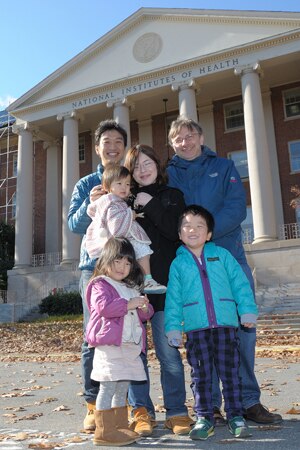 Dr. Wataru Sakamoto had just placed a tube in the abdomen of his patient when the operating room started shaking. For six minutes on March 11, 2011, he and another doctor in a hospital in Koriyama, Japan, held the patient, keeping him from falling off the table.
When the shaking paused and the patient stabilized, Sakamoto found the aftershocks—both literal and emotional—were about to begin. He worked through the night as ambulances streamed to the hospital, then ran home to check on his family, including his wife, Rie, and three young children.
"My son was crying because the aftershocks continued," Sakamoto said. Possessions were falling and the water supply had stopped. His youngest daughter, Hinami, was only an infant.
That daughter is more than a year old now. In November, she and her older brother and sister, Kodai and Risora, tumbled around the leaf-strewn grass outside the NIH's Building 1 while Sakamoto talked about the catastrophic events that led to his happy landing in an NIDDK lab.
After the earthquake, the Fukushima Daiichi nuclear facility began failing, leaking radiation into the environment, including where the Sakamotos lived, about 35 miles away. "Many people in Fukushima are now suffering from radioactivity," Sakamoto said.
Meanwhile in Bethesda, the NIH's Japanese Scientists Association (NJSA)—a volunteer group of Japanese researchers from the NIH and FDA—looked for ways to provide long-term help. The organization began reaching out to scientists in Japan to offer assistance through temporary positions at the NIH.
Along with his hospital position, Sakamoto, who has an M.D. and a Ph.D., is a member of the Fukushima Medical University Department of Surgery. Through a colleague at NIH, Sakamoto heard of the NJSA's initiative. A few years earlier, he and his boss at the university had talked about Sakamoto doing a research stint abroad. The timing hadn't work then, but it did now. Sakamoto offered to take part in the NIH program, and in October he and the family arrived in Bethesda. Sakamoto is the first Japanese researcher to come to the NIH for a long-term visit under an NJSA arrangement.
For two years, the first funded by Fukushima Medical University, Sakamoto will conduct research in the laboratory of Dr. Jürgen Wess, chief of the Molecular Signaling Section in the NIDDK's Laboratory of Bioorganic Chemistry. Together, they'll be working to find strategies to modulate the activity of certain cell surface receptors for potential therapies for diseases such as diabetes and obesity.
"Based on his clinical background, Wataru was very interested in our line of work," said Wess. "He's enthusiastic and very serious about his research. He clearly wants to achieve something."
Sakamoto hopes those achievements will include at least one major research paper and perhaps even a lecture in English.
Along with the excitement of doing research, Sakamoto is happy to be protecting his family's health. In Fukushima, radiation had led to rules like one restricting the time children can play outside. Now, when Sakamoto watches his children run through the leaves, it is momentous.
New NIH clinical trial website launched for public, health care providers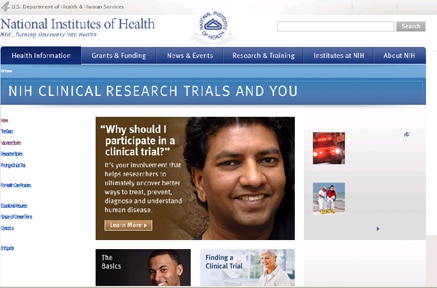 The NIH has a new website, NIH Clinical Research Trials and You, to help people learn more about clinical trials, why they matter, and how to participate. From the first cure of a solid tumor with chemotherapy to the use of nitroglycerin for heart attacks, clinical research trials—or research studies involving people—have played a vital role in improving health and quality of life for people around the globe.
Clinical trials are essential for identifying and understanding ways to prevent, diagnose, and treat disease. Research has shown that among the greatest challenges to recruitment of volunteers is the lack of general knowledge about what trials involve, where they are carried out, and who may participate.
"The ability to recruit the necessary number of volunteers is vital to carrying out clinical research that leads to health and medical advances," said NIH Director Francis S. Collins, M.D., Ph.D. "This new, centralized resource will make it much easier for the public and health professionals to learn about clinical trials and how people can participate in them."
The website can be reached by clicking here.
KUH initiative seeks community-level solutions for treating CKD
By Anne Wright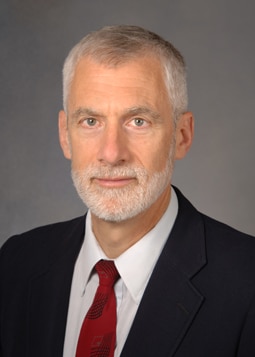 The NIDDK's Division of Kidney, Urologic, and Hematologic Diseases (KUH) is breaking new ground by funding an initiative to translate chronic kidney disease (CKD) research into routine clinical practices to reduce the disease.
Under the initiative, five projects are testing the effectiveness of approaches that are highly likely to be adopted and sustained in a wide range of health care settings and by individuals and communities at highest risk for CKD. Projects selected for funding had to demonstrate that their approaches would not require extraordinary new or additional resources and could be adapted to settings with limited resources where high-risk communities are served, such as community health centers.
"We have interventions which have been proven to prevent or delay the development of CKD," said Andrew Narva, M.D. (pictured left), who oversees the grants and directs the National Kidney Disease Education Program (NKDEP). "Unfortunately, we have not been successful in implementing these proven therapies in the community. We need to test new approaches."
CKD, a condition in which the kidneys gradually lose function, affects an estimated 23 million American adults. Diabetes and high blood pressure are the most common causes of CKD. The projects, which began last fall and will continue through 2016, are studying several ways to improve care for patients with CKD, including the use of health information technology such as enhanced electronic health records and patient registries; techniques to help patients manage their own care; and educational materials and resources for patients and health care providers.
"Currently, there is a major translation gap between CKD research and practice, resulting in poorer health outcomes and higher mortality," said Narva. "We need to figure out how to deliver appropriate care to those who need it. We hope to use the knowledge gained from this research to inform the work of NKDEP."
To learn more, contact Narva.
NIH collaborates on HBO documentary series on obesity
Working with HBO and major health organizations to address the national problem of obesity, NIH will be helping launch "The Weight of the Nation," a documentary series and public education initiative that spotlights the facts and myths of this urgent public health issue, showing how obesity affects the country's health.
The project comprises four documentary films, an HBO Family series, 14 short films, a social media campaign, a book and a nationwide community-based outreach campaign. The films are produced by HBO Documentary Films and the Institute of Medicine, in association with NIH and the Centers for Disease Control, and in partnership with the Michael & Susan Dell Foundation and Kaiser Permanente.
"If we don't succeed in turning this epidemic around, we are going to face, for the first time in our history, a situation where our children are going to live shorter lives than we do," said NIH Director Dr. Francis S. Collins, who features prominently in the films, along with NIH investigators and grantees from NIDDK and other NIH components. Off-camera, the senior leadership group of the NIH Obesity Research Task Force—including NIDDK's Drs. Susan Yanovski and Philip Smith—provided research expertise to the scientific content of the production.
On May 14, two films will examine the scope of the obesity epidemic and its health consequences as well as discuss what science has shown about how to lose weight, maintain weight loss and prevent weight gain. On May 15, two films will examine the effect of obesity on the nation's children and the major environmental forces behind the rise in obesity. On May 16, the first in a series of films called "The Weight of the Nation for Kids" will air on HBO Family. The films will stream on HBO.com for free and may be provided for free by some cable carriers.
To facilitate community action, kits will be distributed to several thousand community-based organizations working on obesity prevention in late April. The kits will include the series as well as discussion guides in English and Spanish.
For more information, go to the HBO website.
KUH conferences advance understanding, approaches to fields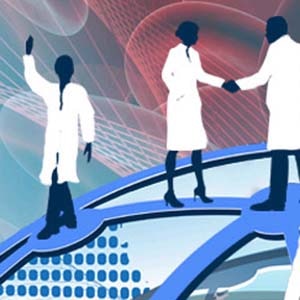 In February, NIDDK's Division of Kidney, Urologic, and Hematologic Diseases held the "NIDDK KUH Winter Conferences 2012," a series of workshops on topics including kidney genetics, hematopoiesis, kidney morphology, and nonmalignant hematology. The workshops served many goals:
On Feb. 11 and 12, the first conference of the group, "Whole Genome Approaches to Complex Kidney Diseases," met in Bethesda, Md., to address questions such as how to help the nephrology research community make use of next-generation sequencing capability that have made whole exome studies—studies that use an approach that decodes the 1-2 percent of the genome that contains protein-coding genes—accessible for clinical research.
The conference convened to evaluate study designs and existing DNA repositories and databases that are relevant to whole exome studies; to learn about emerging statistical approaches to effectively evaluate and analyze the myriad variants identified in whole exome studies; to consider the optimal ways to perform whole exome research, in terms of ethical, legal, and social aspects; and to discuss how best to transmit complicated findings to patients when these whole exome approaches become a routine part of clinical nephrology practice.
"Whole exome testing is already being marketed to consumers and will likely be a part of routine clinical practice, at least when addressing particular clinical problems, within the next decade," said NIDDK intramural researcher Dr. Jeffrey Kopp, co-chair of the conference. "This will require physicians who see kidney patients to help their patients understand such concepts as carrier status, recessive genes, susceptibility alleles, and clinical risk estimates. Physicians will often require additional training in genetic medicine and access to NIH databases that provide current information on the clinical implications of particular genetic variants."
On Feb. 13-14, despite vigorous competition from Valentine's Day observances, NIDDK held a conference, "Quantitative Morphology in Kidney Research," to review techniques to count the number of glomeruli and podocytes in kidneys. There is evidence that glomerular endowment is affected by genetic factors and by environmental exposures during gestation, and that low glomerular numbers are associated with an increased risk for chronic kidney disease in adulthood. Speakers discussed stereology, a set of techniques used to estimate features of three-dimensional objects from lower-dimensional samples, and considered stereologically valid approaches to assessing kidney samples from humans and experimental animals.
"Stereology offers a sophisticated suite of methods to count and measure objects," said Kopp, the event's co-chair. "These methods can be applied to research material ranging from whole organs to a few tissue sections. It is critical that researchers select the most appropriate method for their purpose and their material, as only stereologically sound techniques will produce valid data and lead to sound conclusions."
On Feb. 20, the NIDDK held a "state of the science" workshop, "Regulatory Determinants of Hematopoietic Stem Cell Self-Renewal, Lineage Commitment and Terminal Differentiation: New Insights." The workshop's objectives were to provide an opportunity for research leaders in the field of hematopoietic stem cell (HSC) biology to examine current understanding of how HSC self-renewal, lineage commitment, and terminal differentiation are regulated; to define knowledge gaps and key unanswered questions in these critical aspects of HSC biology; and to define opportunities, directions, and priorities for future research to address these questions.
NIDDK Senior Scientific Advisor and Program Director for Hematology Research Dr. Daniel Wright, principal organizer of the workshop, was pleased with the capacity attendance of more than 140 researchers from around the country and Canada , reflecting a high level of interest in the workshop's focus and objectives.
On Feb. 23 and 24, NIDDK's Nonmalignant Hematology Research Network, or HEME-NET, held a meeting in Rockville, Md. The workshop marked the first time this group of NIDDK hematology grantees had met face-to-face to share research activities, build relationships between researchers in the field of NIDDK hematology interests, learn about NIDDK-funded resources available through the Centers of Excellence in Molecular Hematology, and assemble a prototype for the network.
"The meeting was enthusiastically attended by investigators, who overwhelmingly supported the notion of building a network to facilitate communication and collaboration among members and to inform the community at large about research accomplishments in nonmalignant hematology," said NIDDK Hematology Program Director Dr. Terry Bishop. "Attendees felt that HEME-NET could leverage and strengthen the field by fostering the exchange of ideas and by posting collaborative opportunities and available resources."
NIDDK workshops will continue through the spring. On April 17, experts will convene to discuss "Glomerular Disease: Pathophysiology, Biomarkers, and Registries for Facilitating Translational Research." Goals addressing glomerular disease include discussing mechanisms that initiate and drive progression of glomerular diseases to end- stage kidney disease; exploring targets and pathways to therapeutic development; assessing existing biomarkers that define diagnosis, initiation, progression, and relapse; and discussing approaches to potential cooperation with industry, academia, government, and others. International experts from industry and academia as well as representatives from the NIH, FDA, and private foundations will discuss the challenges and pitfalls of glomerular disease research and formulate the path forward.