NIDDK Director's Update
Spring 2012
Health Information Updates
Kidney Sundays spread kidney health and diabetes prevention message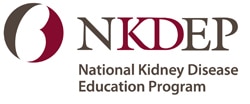 The National Kidney Disease Education Program (NKDEP) has teamed up with the American Diabetes Association, National Coalition of Pastors' Spouses, and Chi Eta Phi Sorority to raise awareness of kidney health and diabetes prevention during National Kidney Month in March.
At the center of the awareness effort is an inaugural Kidney Sundays event March 25, when faith leaders of over 50 mostly African American congregations will hold kidney education sessions, offer health screenings, and distribute educational materials. Kidney health and diabetes prevention messages from NKDEP and its partners will follow throughout the week. Messages in these communities will emphasize the connection between diabetes and kidney disease and the importance of testing, as African Americans are disproportionately affected by these diseases.
The Kidney Sundays initiative will use traditional and social media to share health and prevention messages, including a national radio media tour with NIDDK Director Dr. Griffin P. Rodgers on March 21, Healthy Moments radio features (@HealthyMoments on Twitter), Facebook posts and online information, including a Kidney Sundays toolkit.
"By partnering with these national grassroots organizations on the Kidney Sundays program, NKDEP is able to directly connect to the faith community with actionable, science-based health messages for those most at risk for kidney disease," said NKDEP Director Dr. Andrew Narva.
To lean the "Top 10 things you can do to prepare for National Kidney Month," visit the NKDEP website.
NDEP welcomes new leadership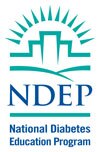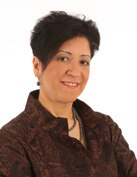 The National Diabetes Education Program (NDEP) is honored to welcome Dr. John Buse as the program's new chair and Wanda Montalvo as NDEP's new Operations Committee chair. They will serve in these roles for two-year terms.
Buse's leadership role with the NDEP builds on notable accomplishments spanning more than 25 years. Buse, who has an M.D. and Ph.D., is currently a medical professor at the University of North Carolina in Chapel Hill, where he serves as director of the Diabetes Care Center, chief of the Division of Endocrinology and executive associate dean for clinical research. He also works within the leadership of the North Carolina Translational and Clinical Sciences Institute, home of the UNC NIH Clinical and Translational Science Awards.
Buse has played key roles in many multicenter clinical trials, including two major NIH-sponsored trials: Action to Control Cardiovascular Risk in Diabetes, for which he serves as study vice-chair, and Studies to Treat or Prevent Pediatric Type 2 Diabetes. He served as 2008 president, medicine and science, of the American Diabetes Association, for which he has also chaired many committees and task forces.
Montalvo, an R.N., M.S.N., and A.N.P., is an executive nurse leader and a longtime, active partner in NDEP activities. Montalvo was the clinical director for the New York State Diabetes Campaign, sponsored by NYSHealth Foundation, where she expanded clinical and community partnerships and supported statewide diabetes training using NDEP's Road to Health Toolkit.
Prior to joining NYSHealth, she was the chief clinical program officer at the Community Health Care Association of New York State. She is a recipient of the Healthy Youth for a Health Future Champion Award from the U.S. Surgeon General, the Quality Center of the Bureau of Primary Health Care Outstanding Achievement Award, and a Robert Wood Johnson Foundation Executive Nurse Fellow 2004–2007, as well as a National Advisory Committee member for Partners Investing in Nursing.